News: New gothic-styled SRPG coming this November.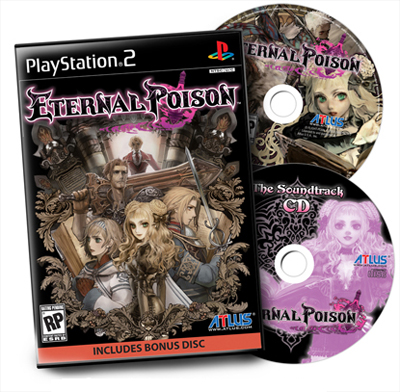 Hope you're packing plenty of antidotes because Atlus is about to infect PS2 audiences with some
Eternal Poison
this November. Sure the title is a little blander than it's Japanese name of
Poison Pink
, but the game will still retain all the gothic nature and promise of finally discovering "the true meanings of romance, heroism, madness, despair, and betrayal".
Eternal Poison
is set for a November 11th release and comes packed with a bonus soundtrack.
Be sure to check back for more info on this game.