News: Gabe and Tycho set to take on hobos on one more platform.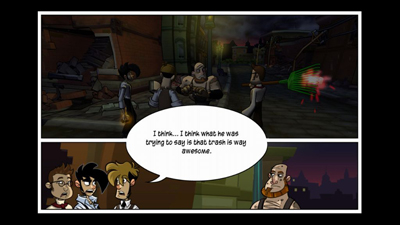 PlayStation gamers demanded it and developer Hothead Games is bringing it.
Penny Arcade Adventures: On the Rain-Slick Precipice of Darkness
will make it's debut this fall on PSN.
Vlad Ceraldi, CEO of Hothead Games:
We have always said we wanted to have our games on as many platforms as possible to give choice to gamers. All good things take time and we are very excited to be debuting our first PS3 title and look forward to bringing more games to this platform in the future.
Image courtesy of PS3Fanboy
source: PS3Fanboy