Specials: Business as usual.
E3 2008 can be summed up in two words: ?As expected.? It was my sixth E3 and I was least surprised by nearly every announcement I heard and every game I played. Don't get me wrong, this year was extremely efficient for me. I got to play more games this year than any prior E3 engagement. No throngs of GameStop employees packing the halls like my first four years and no hotel hopping as was the case during last year's format over in Santa Monica. But, as Ubisoft executive director Alain Corre put it to
GameIndustry.biz
, ?the downsized event came too late in the year for new product announcements.?
I couldn't agree more. Lips? Leaked two months ago. Wii MotionPlus? Announced the day before Nintendo's briefing. Xbox 360 price drop? No surprise here; an official press release replaced the usual E3 announcement. Sitting in my seat at these conferences, I felt a little bored by all of the non-surprises thanks to previously announced or leaked news.
?As expected? can also apply to how 98% of the games handled. Banjo-Kazooie: Nuts & Bolts? The N64 version with vibrant next-generation graphics. Halo Wars? A well-designed console RTS sporting the Halo theme we all know and love. You're in the Movies? A fun EyeToy competitor with hilarious movie endings. Wii Sports Resort? An entertaining accessory, especially with sword fighting. Animal Crossing: City Folk? Animal Crossing with a microphone on top of your television. SOCOM: Confrontation? SOCOM with next-gen visuals and better online gameplay. Killzone 2? The rival to Halo that the first Killzone wasn't. Fallout 3? Amazing and exactly like I expected.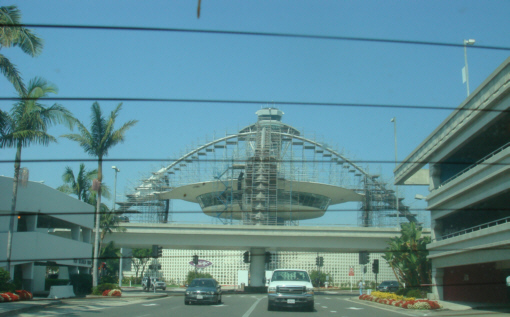 Notice that all of these reviews are positive. However, if I had stayed home this year, I could've closed my eyes, imagined the experience for every single game and wouldn't have been too far off. We've seen most of them in video form for weeks if not months. I love the new intimate nature of E3 and getting things written, but what am I writing? Predictable announcements and obvious game impressions. I want to write about games that no one heard of yesterday and I also want the show to be what gamers crave again.
People craved the spectacle that used to be E3 almost as much as the games themselves. I do relish my annual trip to Los Angeles and part of me enjoyed this as a business summit. But part of me wants to walk into the Activision booth again and, like a kid in a candy store, be mesmerized by skaters performing tricks on an indoor half-pipe, Tony Hawk and Stan Lee scribbling away their autographs for a line that spans South Hall and an actor posing as a WWII MP to scare me half to death with his unflinching tough face. I also want my eyes to be distracted by Sony's blinding booth, with the biggest LCDs you've ever seen hanging in the air, or by booth babes, with the biggest racks you've ever seen? hanging in the air. I also miss my parents telling me, ?We saw ?the E3' on the TV.?
Now, when I walk into a bagel shop not three blocks from the LA Convention Center and a worker asks what I'm doing here, I answer ?Oh, I'm here for E3? and get the same sad response: ?Oh, didn't they used to have that a couple of years ago?? Yes, it's still around, but it's been slimmed down a lot. No one knows we exist.
In E3's defense
In some respects, flying under the radar has worked well?I could walk up to almost any meeting room and be squeezed in for an appointment if I all of a sudden found myself with
extra time
. Asking for an on-the-spot appointment would've been a 50/50 chance in 2006. And, did I just say ?extra time?? It turns out that this more professional E3 allowed me to experience more GPM, or games per minutes. When I created my schedule for hour-long appointments and left half-hour buffers for writing, more than once I finished within 45 minutes and wrote my impressions within 15. Thus, I had 30 minutes to kill, a rarity before and now a frequent luxury. I got to check out companies I didn't think I'd have time to book and play games I thought I'd never write about until their final release.
Networking during E3 is one of the show's biggest benefits, something I realize now that there aren't 60,000 people roaming the LA Convention Center. The 5,000 attendees still include small web site startups and unknown freelance writers trying their best to break into the industry and make contacts. That's a huge service the ESA is doing for video game journalism. Yes, some have suggested scrapping E3 now that companies host their own Gamer Days. But, what about all of the people who can't fly out to a dozen different events to cover one company at a time? This is the all-important event where aspiring writers can deliver quality previews content and meet other writers, PRs and developers face-to-face. One of the biggest benefits to writing about the gaming industry is that the people are receptive, especially at parties?and it's not just because of the open bars.
It'd be a shame to see my once-a-year E3 excursion end because, even if I were invited to write about Gamer Days, I know a lot of people who also value E3 as a way to prepare to write about games full time. Likewise people who only write about video games part time or run a community-driven game site would be excluded.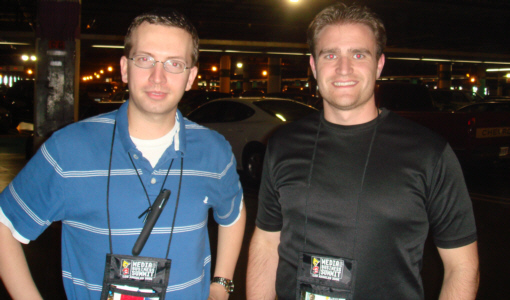 In my opinion, a happy medium between the old expo and the new one might be best, with a media and business edition occurring during the week and the more public spectacle happening over the weekend. Business would get done (Monday through Thursday) and the attention would return (Friday through Sunday), in that order. With all eyes on that week, hopefully in May, the companies would be eager to follow suit, saving their big announcements until their E3 press conferences, and we could all go from a dull ?As expected? week to a thrilling ?Unexpected? week, full of surprises that benefit everyone in the industry.