News: Much anticipated follow-up to the Persona series coming this holiday season.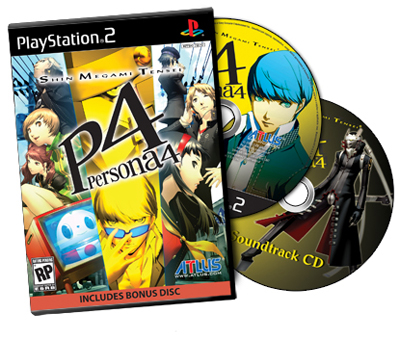 When
Persona 4
was announced in Japan, North American fans immediately started wonder two things: why is it on PS2 and will it be coming stateside?
Today, Atlus has answered one of those questions.
Persona 4
will indeed be coming to North America on December 9th, at a retail price of $39.99. The release will include a bonus soundtrack.
Experience a thrilling murder mystery RPG set in the Japanese countryside. A mysterious chain of deaths remains unanswered and only you and your team of gifted supernatural sleuths can uncover the truth.

Develop strong friendships to aid you in battle, take direct control of your party in combat, acquire and fuse Personas, craft weapons, sign up for part-time jobs... You'll never be short of something to do in Persona 4.
Coupled with the announcement of
Chrono Trigger
on the DS, this is shaping up to be one heck of a holiday season.