Written by
GT Staff
on
February 01, 2008
Special: There's no immunity here.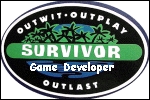 In honor of the Game Developer's Conference (which takes place February 18-22) and the premiere of a new season of Survivor (February 7) we thought this would be the perfect month to mix the chocolate and the peanut butter to create something new. We have taken fifteen of the greatest game developers in the world and thrown them together for Game Developer Survivor.
Every Friday in February, we will unveil a new "episode" of Game Developer Survivor with a different event each week that will whittle the field down three-at-a-time until only the sole survivor remains. This week, a jury of Gaming Target staff members has debated the field from top to bottom and chosen three developers for elimination.
But first, let's meet the developers...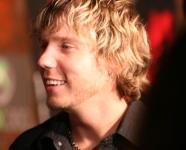 Cliff Bleszinski
The current kid genius of the video game scene and Epic's king of frag. "CliffyB" has helped bring the Unreal (and Unreal Torunament) series from a Quake upstart to the current king of multiplayer deathmatch. Last year, he moved on to his next challenge, creating a console game that had the same intensity as a PC fragfest. That game became Gears of War and it quickly became the Xbox 360's second biggest franchise. CliffyB has gone dark lately, but an announcement for Gears of War 2 will likely appear any day now.
The jury says...
"Say what you will about Gears of War, but the fact that Cliff Bleszinski owns the high score on Super Mario Bros. in the very first issue of Nintendo Power is a
real
accomplishment."
"Quite frankly, I don't think he deserves to be on this list."
"Awesome taunts in UT 2K4. Unreal engine modding/mapping is one of the best things in the series."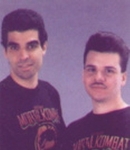 Ed Boon
Midway wanted something to compete with the domination of Capcom's Street Fighter II, something that advanced the fighting genre while capturing the imagination of players. Well, you know what they say about being careful what you wish for, because they got everything they wanted and more. Thanks to Ed Boon and his then partner John Tobias, Mortal Kombat turned the video gaming world on its head with its unprecedented graphic violence, sparking controversies that still rumble to this day. The groundbreaking violence was both shocking and riveting, and revolutionized video game design by breaking away from innocent cartoon slapstick to over-the-top Hollywood-style blood and gore (much to the chagrin of politicians and parent groups). Lost in the violence were innovative gameplay elements like juggling and Fatalities that had a huge influence on the genre. Other fighting games have leapt ahead when the series started a downward spiral after MK II, but they all owe Mortal Kombat a debt of gratitude; and with Boon successfully reviving the franchise with MK: Deadly Alliance and MK: Deception, the fighting genre may yet again tremble with the might of this influential pioneer.
The jury says...
"He is the voice of Scorpion and you do not mess with Scorpion!"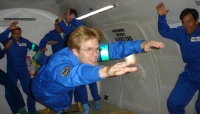 John Carmack
Love ?em or hate ?em, you can't deny the enormous influence this gaming pioneer (and his original partner, John Romero) has had on the industry. While they didn't invent the first-person shooter, they popularized it with Wolfenstein 3D and defined it with Doom, the seminal game that has inspired every FPS made since. Romero's star has faded thanks to the infamous Daikatana debacle but Carmack's influence still carries considerable weight, primarily due to his programming genius. His game engines continue to be the standard by which every other engine ? Unreal, Source, CryTek and so on ? are judged. He is also credited with accelerating the rapid growth of graphics and CPU technology as computer users increasingly demanded more powerful hardware that could handle his powerful engines. As Carmack's technology goes, so too does the entire gaming industry, placing him at the top of this very elite list of gaming giants.
The jury says...
"Without Carmack, we wouldn't have a million or so technical innovations. But on the gameplay side, he's got exactly one idea: shooting, shooting, and more shooting. With maybe a little bit of shooting thrown in for variety."
"Doom was, and is, a perfect first person shooter. And for that Carmack should be thanked. Plus, without Carmack we wouldn't have the infamous ad for Daikatana that promised 'John Romero will make you his bitch.'"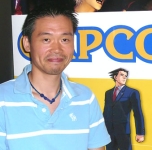 Keiji Inafune
Best known for creating the Mega Man franchise, Inafune is far from a one-trick pony. Early on in his career he was a hard working artist for Street Fighter and the genre-launching Street Fighter II. After the introduction of the NES, Capcom tasked the youngster with creating a new video game character which, based on current Japanese animation and Nintendo's Mario, culminated in the creation of Rockman/MegaMan.
After he and his team created the fantastic Mega Man 2 in their spare time and over a dozen more Mega Man titles, including the popular Mega Man Battle Network franchise Inafune still possessed enough creative juices for several more smash hits. The man who made Mega launched the Onimusha franchise for PS2, the early Xbox 360 killer app Dead Rising, followed by Lost Planet: Extreme Condition and even toyed with Miyamoto's legacy when he was Producer for The Legend of Zelda: Minish Cap on the GBA.
The jury says...
"In a series spanning more games than I can count, he created the best iteration (Mega Man II) in his spare time."
Meet more of the developers on the next two pages.