Special: We've reached the end of our weeklong look at our favorite games of the year with The Top 12.
From the January releases of Lost Planet, WarioWare: Smooth Moves, WoW: The Burning Crusade and Hotel Dusk all the way to the end of the year with it's flurry of fantastic games one after the other, 2007 has been an amazing year for gaming. With the first full year of the seventh-generation of gaming coming to a close, there is a lot to look forward to in 2008.
But first let's take a look back and pretend that we won't get a chance to play any of those great games that are lined up for 2008 (Step back from the ledge Smash Bros. fans). Let's pretend that the only games in 2008 we'll get to play are ones from 2007. Let's say that these are the
52 Games We'll Still Be Playing From 2007
.
The Top 12 marks the end of our selections, but these dozen games won't just be remembered in 2008, there's a good chance these games will be remembered for all time as new classics of gaming.
Part 1
Part 2
Part 3
Part 4
The Top 12 (You Are Here)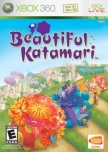 Beautiful Katamari
Platform:
Xbox 360
Publisher:
Namco Bandai
Developer:
Namco Bandai
Release Date:
October 16, 2007
"For $40 it makes a good impulse buy, even though it's disappointing to see so little actual content for that price, even if what's here is still some of the tightest and most fun gameplay around. That's what Katamari has always been about ? pure fun, without all the added needs of our current gaming era." - Adam Woolcott
Read the Full Review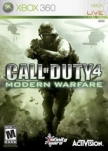 Call of Duty 4: Modern Warfare
Platforms:
PC, PlayStation 3, Xbox 360
Publisher:
Activision
Developer:
Infinity Ward
Release Date:
November 5, 2007
"Call of Duty 4: Modern Warfare is a truly outstanding game and a worthy successor to the intense action of CoD 2. As the title suggests, Infinity Ward is not taking us back to WWII; they smartly realized that genre was getting a bit stale and so took the bold step of moving the franchise into the modern age, giving them a lot more creative freedom since they weren't restricted to maintaining historical accuracy. The end result is a fantastic action shooter set in a fictional but compelling story that feels ripped from the headlines. You can tell they really embraced their newfound creative freedom because the story is very good with a shocking twist that really drives home the tragedy of war and the sacrifices we ask of our soldiers." - Troy Matsumiya
Read the Full Review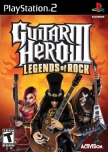 Guitar Hero III: Legends of Rock
Platforms:
PlayStation 2, PlayStation 3, Wii, Xbox 360
Publisher:
Activision/RedOctane
Developer:
Neversoft
Release Date:
October 28, 2007
"When Activision announced that Neversoft would be taking over the developmental reins for Guitar Hero III from Harmonix, gamers everywhere feared the worst. For fans of the series, Guitar Hero III: Legends of Rock is an absolute must buy. For newcomers, the game offers one of the better track lists and is a great jumping in point. Neversoft does the Guitar Hero formula proud and I eagerly await to see what they can do with part four." - John Scalzo
Read the Full Review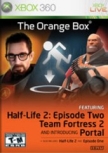 Half-Life 2: The Orange Box
Platforms:
PC, Xbox 360
Publisher:
EA Games
Developer:
Valve
Release Date:
October 10, 2007
"The Orange Box is the best collection of video games ever to grace a console. Half-Life 2 and Episodes One and Two are incredibly realistic and action-filled, Portal is new and different (and proud of it, I might add) and Team Fortress 2 is just an awesome game in its own right." - Ashley Coomer
Read the Full Review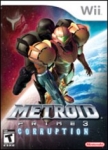 Metroid Prime 3: Corruption
Platform:
Wii
Publisher:
Nintendo
Developer:
Retro Studios
Release Date:
August 27, 2007
Retro Studios has closed the book on the Metroid Prime story for now, but before they did they set a new standard for First Person Shooter controls on the Wii. If you love Metroid or if you love First Person Shooters or if you just love your Wii, you owe it to yourself to play Metroid Prime 3: Corruption. And that's all that really needs to be said. - John Scalzo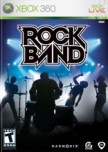 Rock Band
Platforms:
PlayStation 3, Xbox 360
Publisher:
MTV Games
Developer:
Harmonix
Release Date:
November 20, 2007
"I've played the drums for six years of my life. Never before in those six years have I had so much fun playing the drums as I had with Rock Band. By adding a drum set and a microphone to the guitar and bass peripheral mix, developer Harmonix expands on its original Guitar Hero idea for twice the fun. It doesn't take much real talent or practice to successfully rock out on any of the included instruments; just about anyone can jump into the drummer's set, strap on a guitar or take center stage with the mic. Given its generous learning curve and ability to discover more of our untapped musical 'talent,' Rock Band is the ultimate party game and Guitar Hero replacement." - Matt Swider
Read the Full Review
The Top 12 continues on the next page with the individual console awards and our Overall Game of the Year for 2007.