Special: Halo 3 beats a Harlequin romance any day.
The PlayStation 2, the current platform of choice for any library that focuses their game collection on a single console, will turn eight years old in 2008 and is likely at the end of its useful life. Sure, it'll get a few more years of annual EA Sports updates, various bits of bargain software and games based on Saturday morning cartoons, but the days of games like
God of War II
coming to the PS2 are over.
So what's a librarian to do if they want to keep their collection current? Why, move up to the next-generation of course. As a Media Librarian myself, this can be a tough choice, but with this guide we hope we can help any librarians out there make the right choice. The three consoles have been organized from best to worst, with the pros and cons listed for each so that the console that best fills your library's personal needs can be chosen.
#1: Xbox 360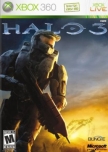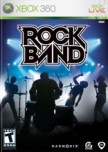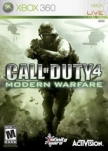 Pros:
Highest install base in America (10 million)

Widest variety of genres and ESRB ratings

Healthy selection of "budget" ($20-30) games

Backwards compatible with most Xbox games

Best reviewed games

Cons:

Even after a price cut, still too expensive for the casual gamer ($280 for the Arcade Pack, $350 for the bundle with the hard drive)

More Xbox 360 consoles have been sold in America than either of the other two next-gen systems. For many, this might be reason enough to justify carrying Xbox 360 games. But the types of games the Xbox 360 has also place it squarely in the frontrunner's spot. The Xbox 360 has games in a much wider variety of genres than the Wii or the PS3. A lack of games from Japanese developers hurt the original Xbox, but Microsoft has remedied this with the Xbox 360 and developers from all over the world put the majority of their best stuff on the Xbox 360.

Speaking of the best stuff, all of the aggregate review sites (including Game Rankings and Metacritic, the two most popular) routinely list more Xbox 360 titles in the top tier of best reviewed games than any other system. And due to the Xbox 360's one year head start over the competition, many of these well reviewed have dropped to budget prices, allowing you to build a collection of great games very quickly.





#2: Wii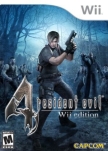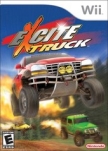 Pros:
Highest install base in the world (17 million with 7.5 million in America)

Cheapest console, by far ($250)

Cheapest games (Maximum price of $50 with many going for $30 and under)

Most exclusive titles (see our report detailing each console's exclusive titles)

Backwards compatible with all GameCube games

Most "family friendly" games

Cons:

Lowest reviewed games

Weakest console, won't be able to keep pace with the others on the graphical front

There is no bigger console in the world right now than the Wii. Between Christmas sellouts and pent up demand from its release last year, everyone wants a piece of the Wii. So building a Wii collection would be beneficial to a lot of your patrons. The Wii is as popular as it is because of its groundbreaking control system and because it is the cheapest next-generation console by far. It also sports the cheapest games and the most exclusive games of any next-generation platform. More ?family friendly? games are made for the Wii than any other console as well.

But all of these ?mosts? have a dark side. Many of the Wii's exclusive titles and family friendly games have not been well reviewed. While it's possible to build a huge collection of Wii games for very little money, they won't all be classics like Super Mario Galaxy. Instead, most will be forgettable titles that many people have no interest in playing. But Nintendo has made sure all GameCube games work in the Wii, so if you already have a GameCube collection, they can be linked together.

The Wii is also the weakest console from a technical point of view and a Wii 2 will probably be released before the next Xbox or PlayStation system. Nintendo has a history of offering backwards compatibility on their systems and any Wii 2 would almost assuredly work with regular Wii games.

Finally, the Wii has two of the biggest upcoming games in the pipeline for early 2008 (Super Smash Bros. Brawl and Mario Kart Wii) and requests for those games will no doubt come from all sorts of different gamers.

#3: PlayStation 3








Pros:
Most powerful console, will likely have the longest life cycle

Backwards compatible with all PS2 games

Cons:

Smallest install base (8 million in the world and 3 million in America)

Most expensive console, by far ($400 for the lowest priced model or $500 for the one with more features and backwards compatibility)

Most expensive games ($60 with few budget titles)

Some models do not have PS2 backwards compatibility

Fewest exclusive titles (see our report detailing each console's exclusive titles)

Fewest games period

No E-rated games that aren't sports or racing titles

No version of Dance Dance Revolution

It pains me to say it, but the PlayStation 3 is not ready for primetime when it comes to building a library collection. The system is too expensive. The games are too expensive. It is owned by less than half the number of people that own an Xbox 360 or a Wii. It has the fewest exclusive games out of the three next-gen consoles and it has the fewest games period. There are also few family friendly games and there are no titles rated Everyone that aren't sports or racing games.

The PS3 is backwards compatible with all PS2 and PSone games (except for the new 40 GB model), so there is that link. And the power of the PS3 will mean that it will likely outlive the other two next-gen consoles by a considerable margin. It's time will come, but a PS3 game collection does not make much sense for a library right now.

Choosing a Console For Library Programming
As Library Game Days become more popular, the sweet sounds of Guitar Hero, Dance Dance Revolution and Halo are like a siren song to that hard-to-reach group known as teenagers. But as with collection development, choosing which next-generation console to have available for library programming will go a long way towards determining the success of those programs.

It's important to note that it's almost impossible to go wrong with any of the three next-generation systems. All of them have dozens of solid titles that would work well in a group setting with the Wii being designed around the idea of group interaction. But while the PS3 has several great games that big groups would enjoy (most notably Rock Band & Guitar Hero III), the Xbox 360 has those games as well and the PS3 does not yet have a version of Dance Dance Revolution. So while the PS3 will eventually be a good choice for programming, it's not quite there yet.

The Video Game Librarian Archive