News: Our good news story made some waves and, eventually, made Matty Lovo the owner of a PS3 courtesy of Sony.


You may remember
our story
about 9-year-old Matty Lovo saving his father, Matt Lovo, who passed out behind the wheel of his tractor-trailer. Carrying more than 100,000 pounds of weight behind him, young Matty took control of the big rig and called for help via CB radio despite never having been behind the wheel of a car.
Now, he can take control of a SIXAXIS and save the day virtually this time on his brand new PS3. Sony rewarded Matty with a system and some games for his quick effort, which saved him, his father and others who could've been seriously injured. Sony presented Matty with the gift at
KGW
, the local news channel of Oregon and Southwest Washington.
"Matty was so happy to receive his PS3 that he didn't want to stop playing it at the station," said the SCEA rep who alerted Gaming Target to this news story update.
His father, meanwhile, expressed his surprise at the interest generated by the news. "We've seen this topic talked about as far away as the UK and all over the U.S. People like the story a lot," said Lovo, Sr.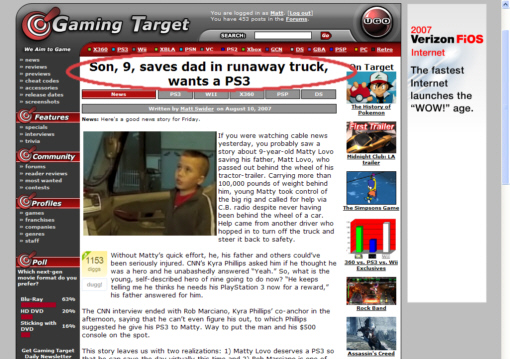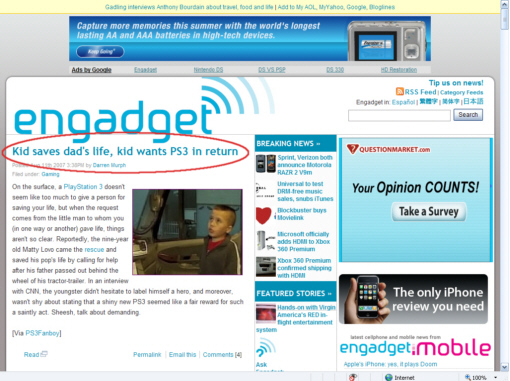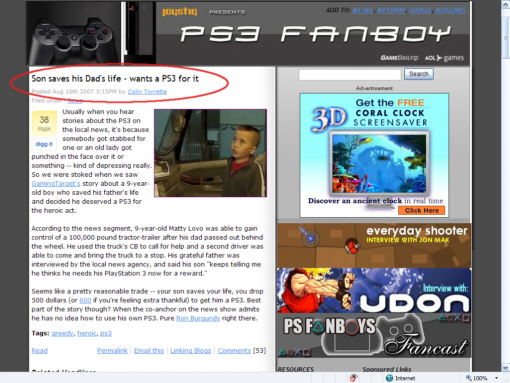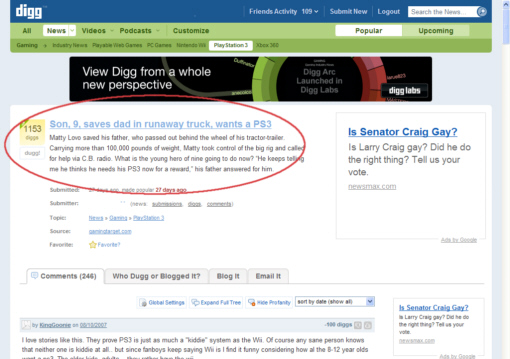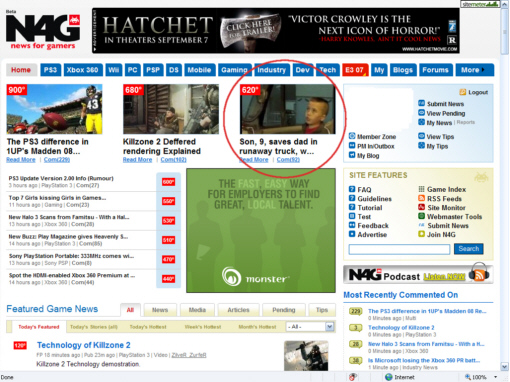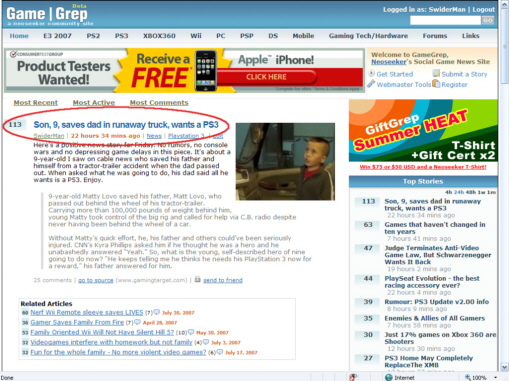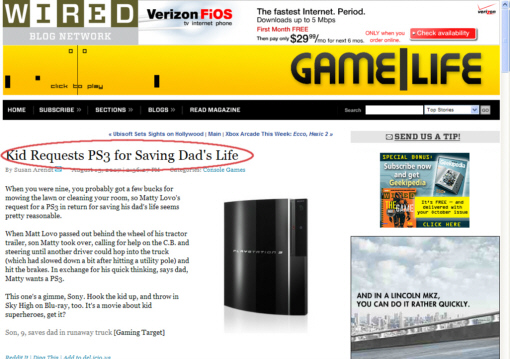 The reach of this topic was spurred by Gaming Target, which brought the original story to light on August 10, 2007, the day after a CNN interview with Matty revealed that if he could have anything as a reward (besides his dad, of course), he'd like a PlayStation 3. This easy-to-miss mention was a news afterthought that I wasn't even sure I'd write about. However, I pulled up the CNN transcript to get the exact wording, decided to publish the story, saw it spread around the world via the Internet and now Matty Lovo has a PS3.
Finally
, a positive video game news story in which a life was saved instead of another article in which violence is being blamed on the industry.
Click here
to see KGW's video of Matty Lovo receiving and enjoying his free PS3.
source: KGW