Special: Your new addiction has arrived.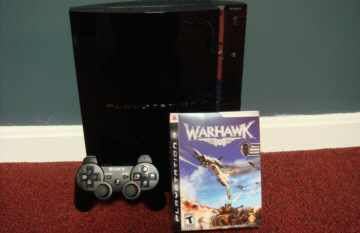 Warhawk landed on PlayStation Network today and, at the very same time, landed in our office in the form of the special edition Blu-Ray disc bundle. We're more than happy to show off the contents of this bundle as we open it up to see what's inside ourselves.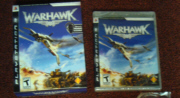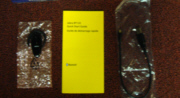 Within the cardboard box of this PS3-exclusive is a Jabra BT125 Bluetooth headset, the quick start manual for the headset, a USB cable for charging the headset, and, let's not forget, the PS3 game case containing multiplayer-only Warhawk.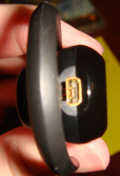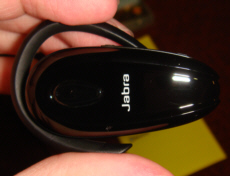 The compact Bluetooth headset matches the black PlayStation 3 system and flashes blue every couple of seconds when it's turned on. In addition to being able to synch it with the console, you can use it with your phone if it's one of the types supported. The quick start guide points to
http://www.jabra.com/warhawk
as the source for finding out whether or not your mobile device is compatible.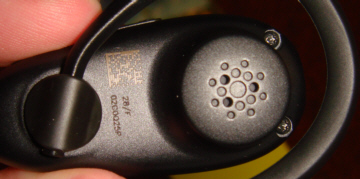 In tests, the Jabra BT125 was comfortable enough for extended gaming marathons and got excellent reception when paired with a PS3 or a mobile phone. The extremely short USB cable plugs into the console (or any other USB outlet) to recharge, but is only needed after eight hours of talk time or 170 hours of standby time, according to the box.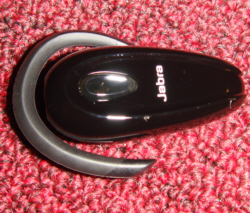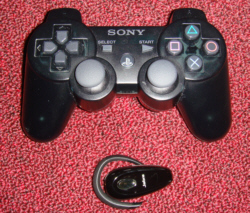 The bonus content, which, besides the Bluetooth headset, is the other perk of the special edition bundle, is really a bunch of trailers for upcoming PlayStation 3 games. You'll find hype-worthy video for Uncharted: Drake's Fortune, Lair, Eye of Judgment, Ratchet & Clank Future: Tools of Destruction and Folklore. However, what's really special as far as the bonus video goes is the Warhawk ? Behind the Scene clip. It details the making of the game and includes interviews with its creators as well as comment from journalists.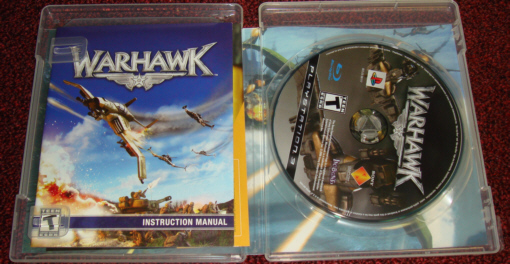 We'll bring you more Bluetooth headset and Warhawk game reviewing this week once we test out both a little more.