Specials: Sometimes a fancy party just leaves you with a trashed house.
Some people will argue that there will be no event known as "E3 2007." They'll use derogatory names to refer to E3 2006 (The Last E3 Evah!) or the event the Entertainment Software Association is calling the E3 Media & Business Summit 2007 (playfully known as Min-E3). They'll say that any event that doesn't feature a press conference pissing match between the big 3 isn't a real E3. These people look at their calendars and see the spot where they marked the date for E3 2007 when it would have still taken place in LA (May 16-18) and they cry a little inside.
But I say the spirit of E3 in these pre-Summer weeks in the middle of May is alive and well.
Between a combination of quarterly financial reports, single company "Gamer Days", downloadable demos and good old-fashioned press releases, the video game industry has still managed to keep the focus on the future during the week normally reserved for E3. All told, we've added more than 300 new games to the Gaming Target database in the last few weeks. A similar number was added in all of the Pre-E3 hoopla that occurred in late April/early May of last year.
The appeal of E3 was always very simple to pin down. It provided a ?first look? at all of the biggest games scheduled for the near future and the far flung future. Sometimes it was just a fleeting teaser trailer. Other times it was big, spectacular video footage that revealed all. There were also plenty of games that appeared solely in press release form with a ?catch us at next year's E3? note at the end. And, of course, E3 was often the first time many of these games would be playable by members of the press.
But with broadband access finally in place in a majority of Internet-enabled homes, companies can also use the lack of E3 as a reason to get interactive with their customers. In that vein, demos and betas for several major games have dropped in the last few weeks and all are pointing towards good things in the future. Xbox 360 owners have been able to get an early taste of
Forza Motorsport 2, Blacksite: Area 51 and Monster Madness
. A little game called
Halo 3
also just started a very public beta this week. PlayStation 3 owners weren't left out in the cold either as a demo of
Ninja Gaiden Sigma
was released to the PSN, PC owners get to test drive the DirectX 10-enabled
Lost Planet
. The demos for all of these games became available for downloading well ahead of their scheduled release and I don't think it was a coincidence that the Halo 3 beta was moved from "Spring" to "when E3 would have been.? Actual hands-on play will beat streaming movies over the web every time.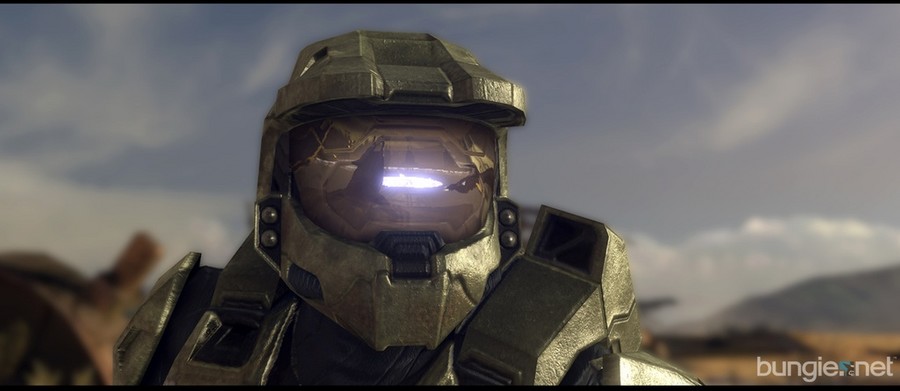 Speaking of big trailers, there have been plenty of those to go around as well. Rockstar nearly broke the Internet when it released the trailer for
Grand Theft Auto IV
and Activision actually made the NFL Draft interesting when it advertised the first footage of
Call of Duty 4
during one of the commercial breaks.
As I said above, E3 was more than just big, splashy debuts. It also gave you a very good idea what companies had in mind for the long term as well. And that often resulted in announcements where just a few screenshots would be revealed or an expected features list or just the title. So it's not hard to get excited when major new properties like
Rock Band, The Last Remnant, LittleBigPlanet
and
Tom Clancy's EndWar
have been revealed in the last few weeks. Journalists have no problem railing against the raging sequelitis that is rampant in the game, but the announcement of big sequels like
Guitar Hero III, Burnout Paradise, Spider-Man: Friend Or Foe
and
Saints Row 2
takes plenty of the sting away. The last few weeks have also been very good for the rebirth of forgotten franchises like as Visual Concepts finally confirmed they were working on
All-Pro Football 2K8
and Sega granted the wish of fanboys far and wide when they announced
Nights: Journey of Dreams
for the Wii. That's not even considering Blizzard's mega-announcement tomorrow.
A bunch of surprises are always welcome as well. Everyone knew EA was hard at work on a new
Simpsons
game (they announced the project in 2005), but no one would have guessed it would have taken two years to even be shown off for the first time. And if you had told me in 2003 that The Simpsons: Hit & Run would be the last Simpsons game for nearly half a decade, I would have thought you were crazy. Of course, in 2003 I would have thought the idea of a Simpsons movie would have been doubly ridiculous.
Of course, not all surprises are pleasant, like EA's recent announcement that Spore won't be released until April 2008 at the earliest. While I can't say I'm shocked at that revelation, I was surprised when Nintendo revealed in a Japanese press conference that their ?Big 3? (
Super Mario Galaxy, Super Smash Bros. Brawl
and
Metroid Prime 3
) are all on track for a 2007 release in Japan (which hopefully means a 2007 release in America as well).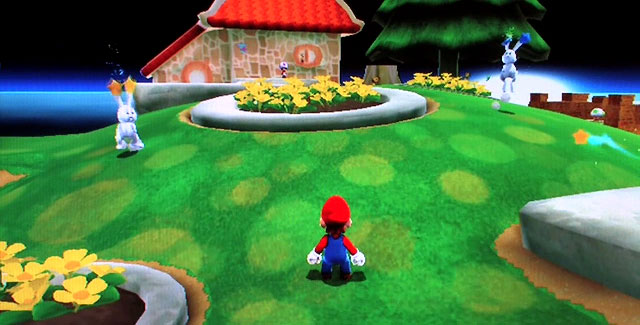 These announcements have only scratched the surface of what has been a crazy four week stretch in the video game industry. There are several hundred more new games where these came from, all just straining to be heard. And that's the beauty of it, they are all being heard. The list goes on and on:
Condemned 2, Beautiful Katamari, Operation Flashpoint 2, Lego Batman, Soul Calibur Legends, Tony Hawk's Proving Ground
and a highly anticipated game coming from Steven Spielberg. Without E3, the announcement of each of these games has been spread out over a period of weeks and each one has managed to ingrain itself into the public consciousness.
Mark Your Calendars
Will I still enjoy the new E3 that will be held July 11-13? Of course I will. But I believe gamers are better off without it.
Today would have been the last day of E3 2007 and even without it we roughly know as much about upcoming games as we would with it. We made it here without all of the glitz, the glam and the booth babes. We are not being bombarded with hype for some game we may not be able to play for years to come. And we definitely are not being fed ridiculous promises out of a sense of one-up-manship that will surely be broken. The third week of May 2007 may lack some of the excitement of previous years, but the coming months will bring with them a huge wave of fantastic software, and I'd say that's a fair trade off.
Over the next several weeks, the editors at Gaming Target will be bringing you an in-depth look at everything that headlined The E3 That Wasn't along with a full report on the real E3 this July.