News: But sadly, only for Japan... for now.





Sega held a press event a few days ago in Japan to reveal some of their upcoming projects for the PC. The standout among this crop of mostly Japanese-styled games was Typing of the Dead II.

For those that remember back to the glory days of the Dreamcast, the original Typing of the Dead took House of the Dead II and replaced all of the weapons with laptops. So the only way to kill a zombie was to quickly type the short phrase attached to his chest to kill him. It was completely surreal and one of the high point's of Dreamcast ownership.

Typing of the Dead II picks up in similar fashion as it reskins Typing of the Dead III (previously released on the Xbox) to use a player's keyboard skills as a weapon against the zombies. Two players will also be able to team up to take on the zombie horde.

Sadly, the game is only for a Japanese release at the present time. It will be coming to Japanese PCs sometime in July. Hopefully Sega will see that we in America need to practice our keyboarding skills with the help of flesh eating freaks. What better motivation can you give a kid learning to type for the first time?

For those that need more Typing of the Dead II goodness, we have the first screenshots available for your viewing pleasure. Just follow the link from the screenshot below: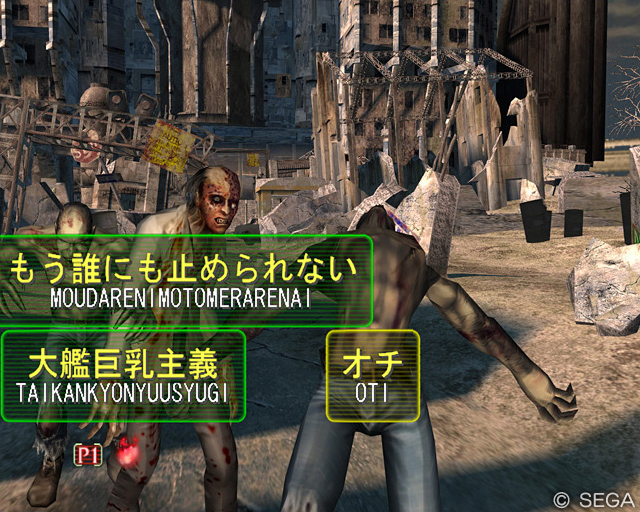 And an intrepid YouTuber has posted the game's trailer. Enjoy:
We'll have more Typing of the Dead II (including, fingers crossed, an American release date) soon.