Interview:
Legendary publisher, Bethesda Softworks and the Star Trek veterans at Mad Doc Software have teamed up to create
Star Trek: Legacy
, a strategic action game that should be all but irresistible to Star Trek and Sci-Fi fans. With its jaw-dropping graphics and the proven talents at Mad Doc behind the gameplay, Star Trek: Legacy appears to have everything it takes to win the hearts of gamers, be they Star Trek fans or not. Associate Producer, Gary Conti took a few moments out of his day to tell us a bit more about Bethesda's next big PC and Xbox 360 title.
Gaming Target: Thank you so much for your time. Would you care to introduce yourself to our readers and tell us all a bit about the team behind ?Star Trek: Legacy??
Gary Conti:
My name is Gary Conti, Associate Producer on Legacy. I became involved with Legacy when we were in talks with Bethesda about the Star Trek license and what Mad Doc could do to bring Trek into the next-gen of gaming.
GT: Star Trek: Legacy's gameplay seems to be highly multifaceted. For starters, please tell us about the mechanics of controlling a single ship in Legacy? How much control will the player have over the various aspects of a typical vessel?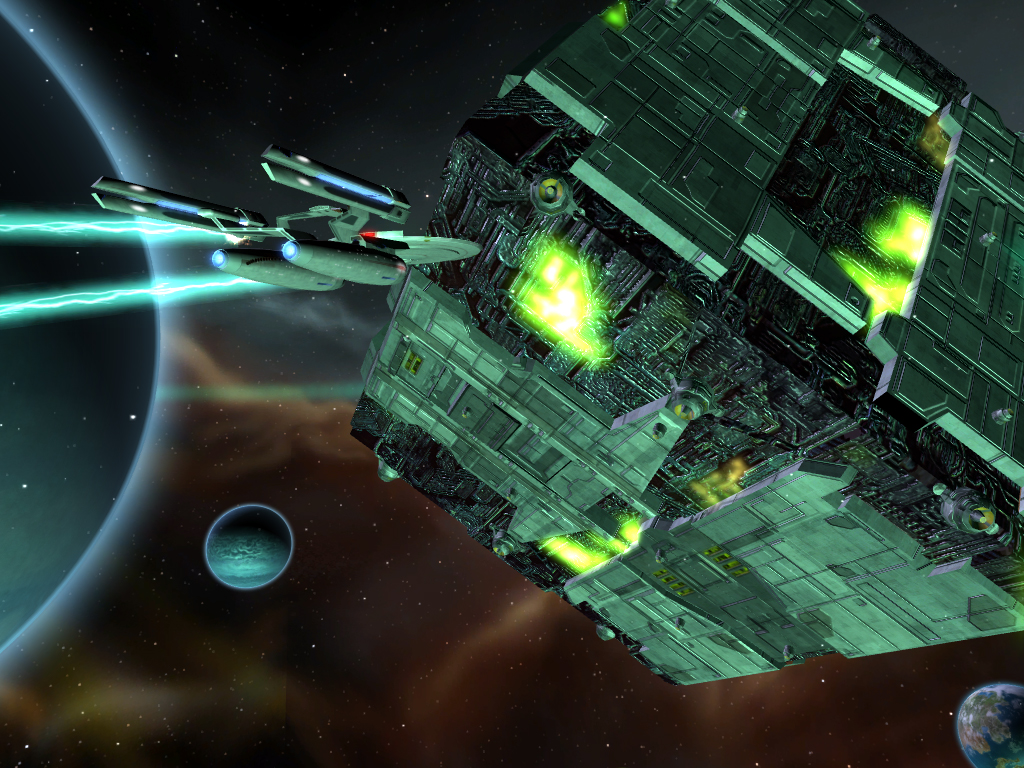 Gary Conti:
The player will be tasked with controlling their warship in full 3D space. They will exercise control over direction and movement in 3D, targeting and weapons control, warping and communication commands, and discretionary power allocation.
GT: As for fleet control, how is Legacy approaching this feature (especially when mixed with single ship piloting) to ensure that the player will feel like they are playing with a fleet while not getting overwhelmed?
Gary Conti:
The player will be able to command their fleet via two methods: the top-down strategic map view, and issuing group commands dependent on their focus ship. An example of the latter would be instructing your fleet members to ?attack my target? or warp to the focus planet.
GT: There also appears to be a larger picture that must be tracked as new technologies, upgrades and ships are made available. How much control will the player have over his or her fleet as time moves forward and more battles occur?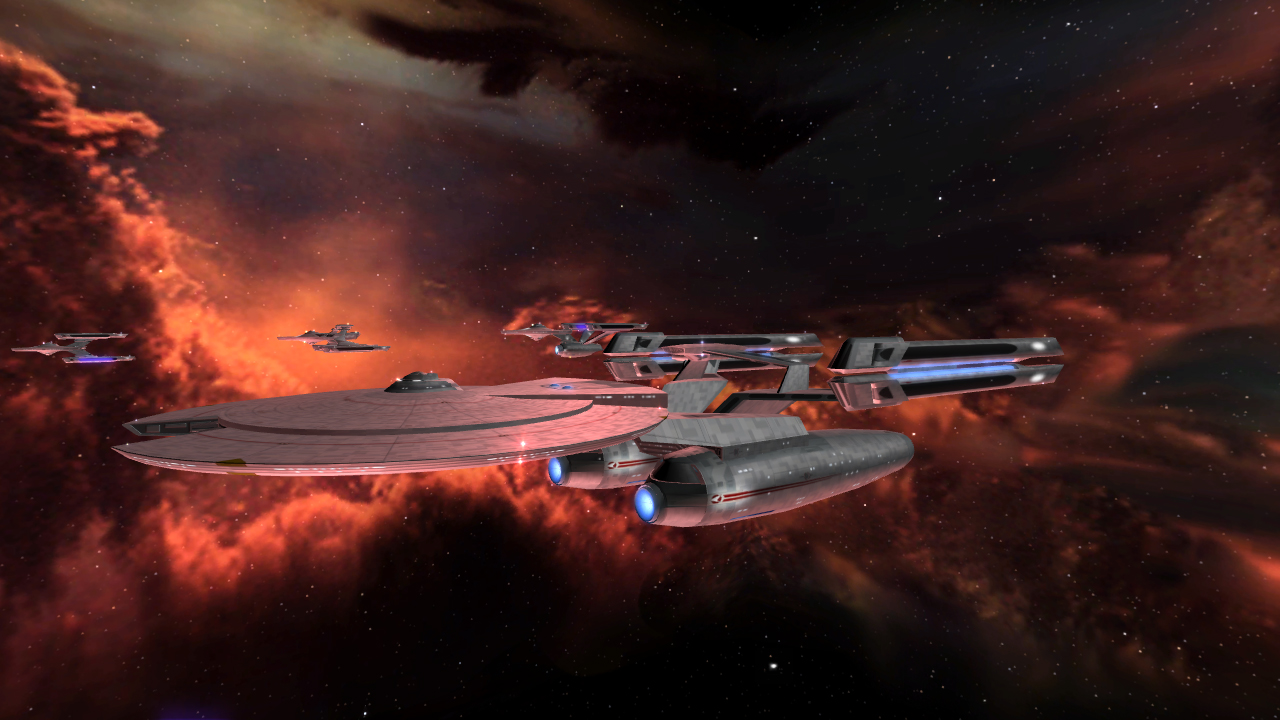 Gary Conti:
Before each engagement, the player will be modifying their fleet based upon what is available in the current time period. More powerful ship classes will be made available as the years progress, but at the same time, they must balance that against the level of command points they've earned in previous missions.
GT: Would you kindly give our readers a sense for Star Trek: Legacy's pacing?
Gary Conti:
Pacing can vary greatly between the different missions. Some missions will have the player rolling like a wave of destruction through an enemy infested system, while some will have the player scrambling to defend helpless refugees from a Borg onslaught. Certain missions will focus more on cunning and guile than brute force. True to Star Trek, the player will have to use their brain to assess their tactical situation and choose a style of play appropriately.
GT: Between the depth of Legacy's gameplay and the time periods it stretches across, Legacy looks to be a lengthy endeavor. How long do you think it will take the average player to complete their first play-through? Additionally, what do you feel will have players wanting to run through the game a second time and generally lend replay value to Star Trek: Legacy?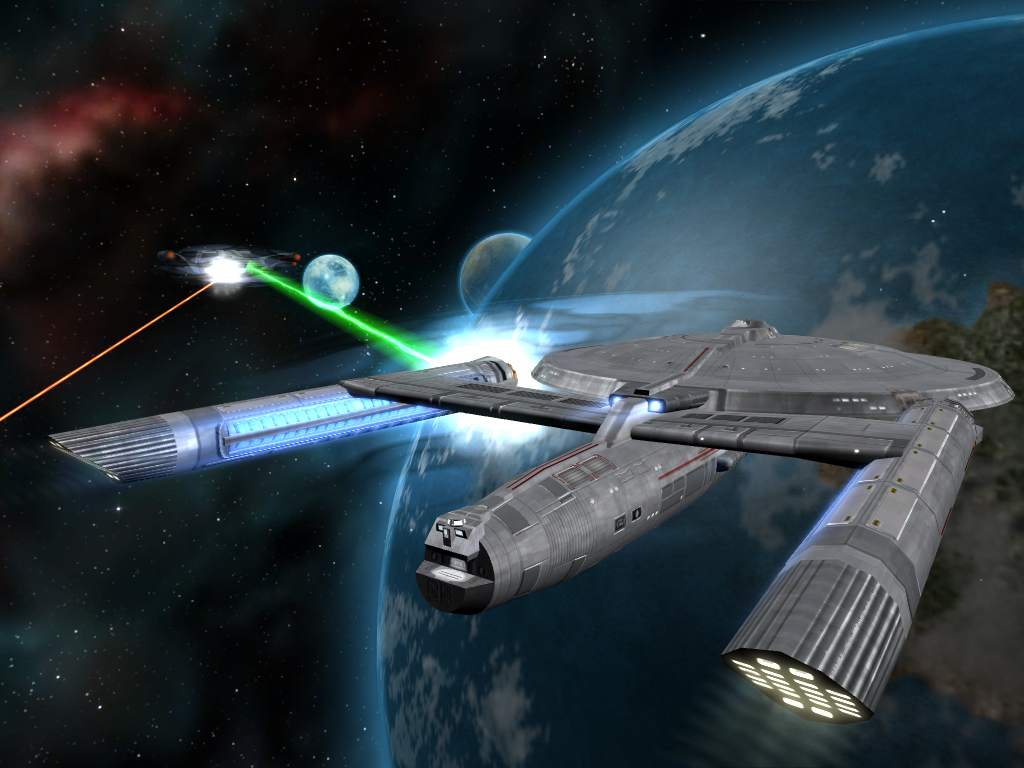 Gary Conti:
We look to provide around 15 hours of gameplay in the single player campaign. Part of the beauty of our mission design is that most missions can be completed in different ways ? do you want to divide your fleet and lure the enemy out? Or do you want to drive your task force like a spear into the heart of the enemy formation? Both may work out for you. Or it could end in disaster!
Additionally, for all those playing on the Xbox 360, the achievement system we have in place will assuredly warrant more than one play through.
GT: Recently, William Shatner mentioned Star Trek: Legacy has the potential to bring something fresh to the Star Trek license with the implication being that Legacy could trigger a resurgence of interest in Star Trek as a whole. No pressure, right? What are your thoughts on Mr. Shatner's comments as well as the general concept that he is forwarding?
Gary Conti:
Bill was right on the money. Fans of Trek are ready for the next step. There has been a general lull since Enterprise went off the air. Legacy is a game that has been 40 years in the making, and it's currently poised to breathe some life back into both Star Trek and Sci-Fi gaming as a whole.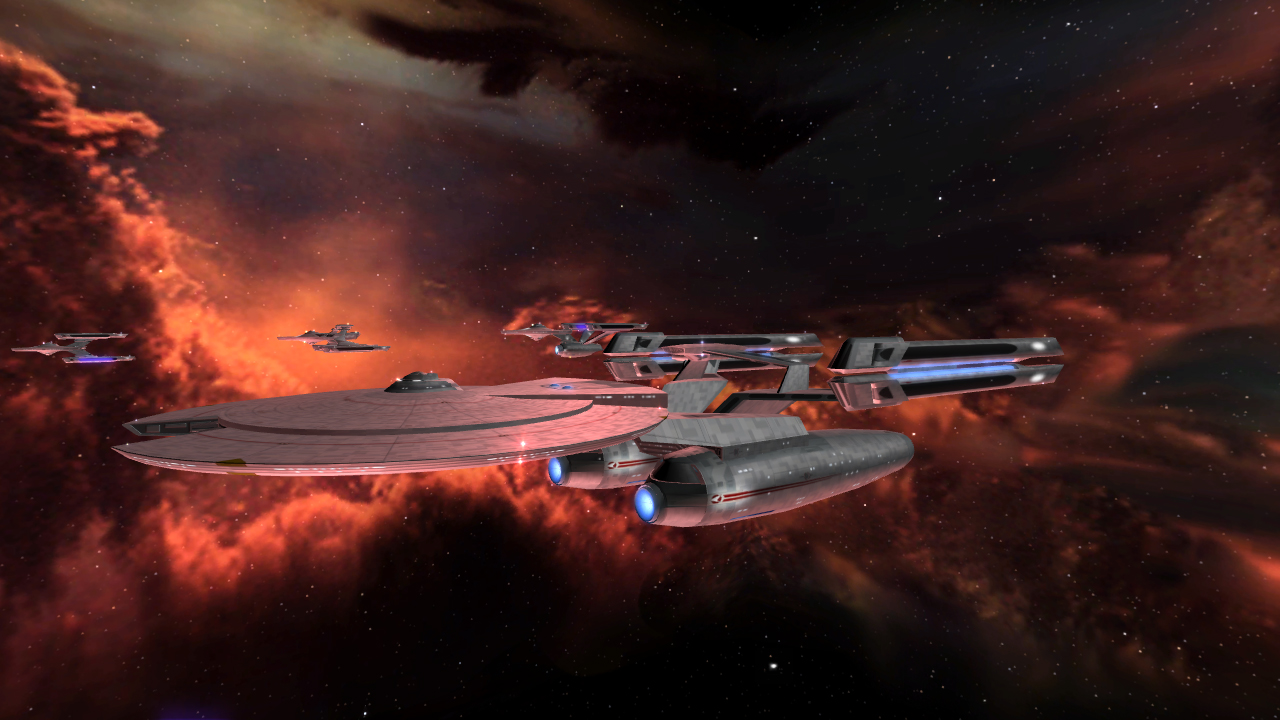 GT: All of the media released for Legacy thus far has been simply been stunning. Please tell us about the engine powering Legacy's visuals and the painstaking effort that has clearly gone into modeling detailed recreations of vessels from the various eras of Star Trek?
Gary Conti:
We've setup Legacy's engine to support some stunning next-gen graphical effects. Coupled with powerful systems that allow us to load, render, light, and explode high-poly models at a smooth framerate ? we've got a truly cinematic and engaging experience on our hands. As for the models themselves, we've employed some trek gaming veterans who ? as you mention ? apply a painstaking level of detail to their creations. Part of the asset creation process has been a healthy dose of research, both offline and online, of every possible resource on what these ships look like, where they shoot from, how they reflect sunlight, etc?
GT: Lastly, what work has gone into the audio presentation of Legacy? What can gamers expect in terms of music, sound effects, and voice acting?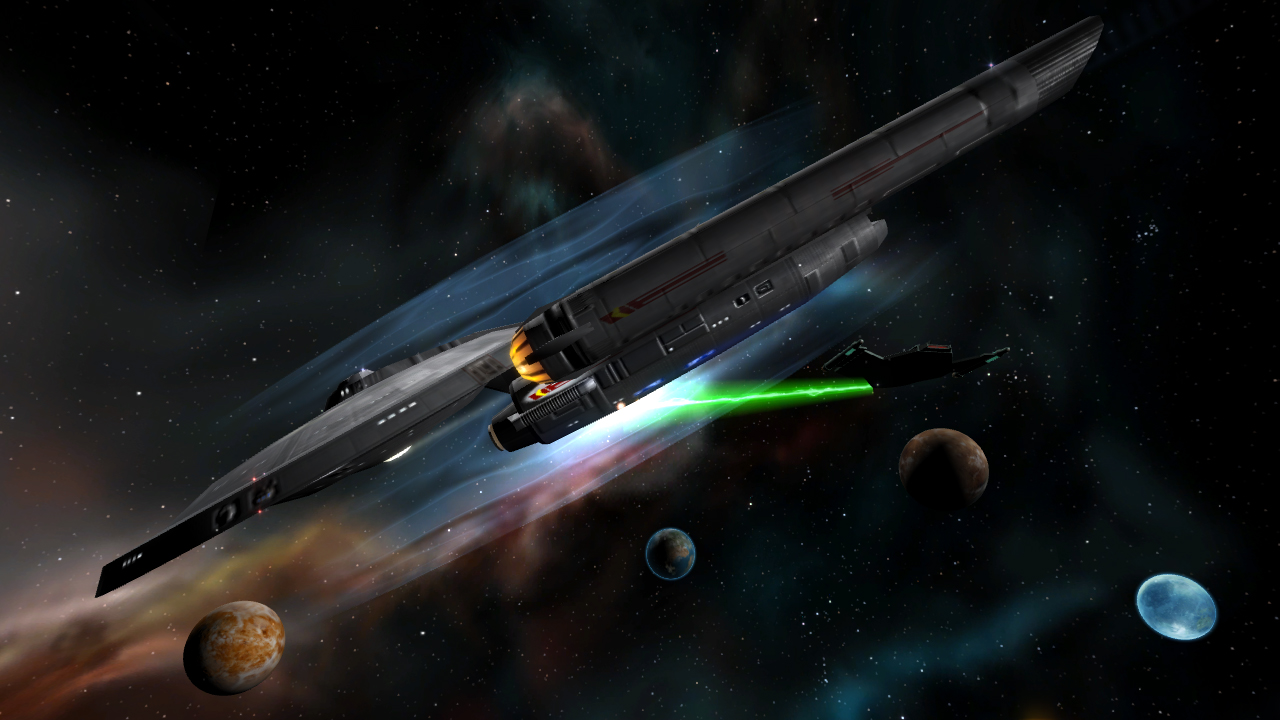 Gary Conti:
Gamers can expect a totally original score with over 60 minutes of epic, orchestral music. They can expect rich, true to the series, sound effects ranging from phaser blasts to ambient engine sounds. Lastly, they can expect to be fully immersed in what constitutes one of the most impressive voice acting cast lists to ever grace any video game, ever.
GT: Again, thank you for your time. Would you care to close this Q&A with any last thoughts for our readers?
Gary Conti:
Thanks for having me! We're truly hoping to bridge the gap that exists between hardcore Trek fans and Trek gaming enthusiasts and the general gaming public. Legacy has something for everyone, whether you own Spock ears and know most of the Klingon language, or you just enjoy a game that provides compelling gameplay with a deep, cinematic visual and audio style.
Once again, we at GamingTarget.com would like to extend our thanks to Gary Conti, Bethesda Softworks, and Mad Doc Software for making this interview possible. Be sure to look Gaming Target for continued coverage of this exciting game. In the meantime, check out Bethesda Softworks' official Star Trek: Legacy web page.