Interview: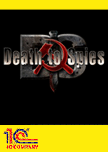 A exciting new Stealth/Action title is creeping into the market. From 1C Company and Haggard Games, Death to Spies puts players inside a counterintelligence department of WWII-era Russia. Featuring multi-path levels, a deep stealth engine, and a fresh list of skills and vehicles, Death to Spies may be the next star in the sparsely populated stealth genre. We had the opportunity to get a little more information on this promising title from Haggard Games's Alexei Agalamov.
GT: Thank you for taking the time to answer our questions! Please start us off by introducing yourself to our readers and telling us a bit about the team behind Death to Spies.
Alexei Agalamov:
Hello. My name is Alexei Agalamov: and I'm the project leader of Death to Spies. This is the first project of our company Haggard Games. But the majority of employees already have experience in game development. Some of them participated in the making of the first Russian MMORPG "Sphere".
GT: Death to Spies is based on SMERSH. For those unfamiliar with the subject mater, would you tell us about SMERSH, and how large of a role the devisions history will play in Death to Spies?
Alexei Agalamov:
SMERSH is an abbreviation from Russian which means Death to Spies. Since 1943 this was the name of the Soviet counterintelligence service. This organization had wide latitude, it was responsible not only for the intelligence and counterintelligence operations, fought against espionage and desertion and controlled the political atmosphere among brass hats and officers of the Soviet Army, managed secret operations in all troop units.
All the missions in the game are based on documentary essays of people connected with the counterintelligence service of that time period.
GT: Please give us a brief rundown of Death to Spies core gameplay mechanics.
Alexei Agalamov:
The gameplay is something in between Commandos and Hitman with the third-person view. Player has a map with visibility range of every enemy which allows to play the role of a diversionist. But one can always find uniform and begin to play as a spy moving step by step to achieve his aim. There are no limitations in the ways of fulfilling mission goals. For example, in one of the missions players have to eliminate an enemy officer. To do that one has to either find a sniper rifle and kill the enemy from a distance or steal enemy uniform, get to the headquarters and set up a trap, or one can simply drive a truck to the balcony, climb to the building and eliminate everybody inside.
GT: Death to Spies will, to an extent, be going toe to toe with the Splinter Cell and Hitman franchises. In your opinion, what features will set Death to Spies apart from other games in its genre?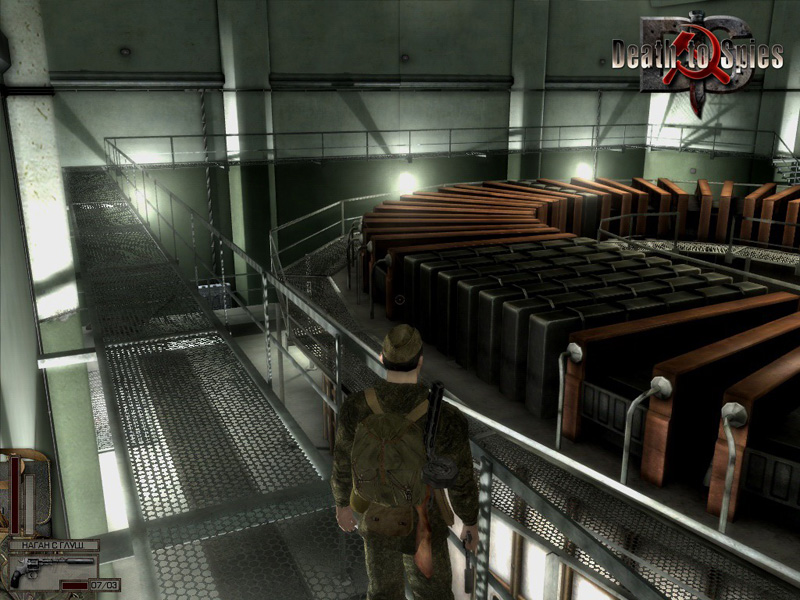 Alexei Agalamov:
There will be a number of differences. We have levels with big outdoor locations for a game of this genre. The recognition system also differs from other games. For example one just can't put on German clothes and walk around with a Soviet submachine gun ? enemies will spot it. One can steal uniform only from an enemy which has been stunned. It is impossible to shoot a person and then put on uniform with blood splatters on it. One will be also able to set up traps ? even set up a trap on a dead body and the enemy that comes over to see why his brother-soldier is lying on the ground while on duty will blow up.
In our game players will be also able to use vehicles.
GT: Would you please give us a sense of the levels and missions that the player will be taking on in Death to Spies?
Alexei Agalamov:
There are both indoor and outdoor locations in the game. Usually this a territory occupied by the enemy ? military base, village, etc. Some of the missions take place in hinterland, far away from the frontline. For example there are missions in a hotel and in an embassy. There is no way a player can run around in a Soviet camouflage there. These are more cloak-and-dagger type missions.
GT: Since AI plays such an integral part in stealth and deception-based gameplay, what can you tell us about the AI featured in Death to Spies? What are its standout moments that you feel will impress gamers?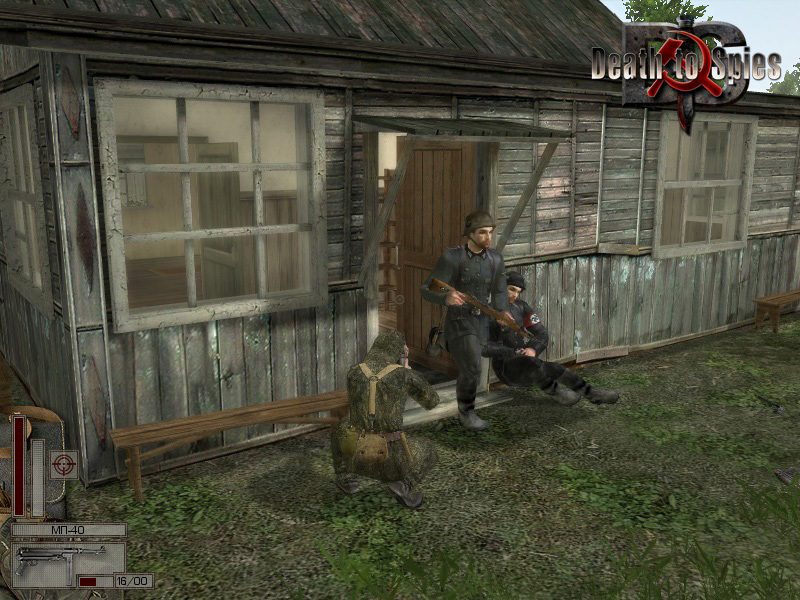 Alexei Agalamov:
Since this is a stealth game we do pay a lot of attention to recognizing the character as an enemy. Apart from ears and eyes the AI will also react to different actions performed by the player. For example if a player will be running around during a long period of time or maybe crawling around the AI controlled soldier, the enemy will at long last understand that the character is not the one he's pretending to be. It is impossible to hit a person while riding a vehicle and stay unnoticed. In a battle the AI tries to split into small groups and at a run, hiding behind different objects, find and destroy the enemy. If a player is hiding in a room then bots will at first throw several grenades inside and only after that start their assault.
GT: Please give us a run down of the weapons, ?toys,? and vehicles that the player will have access to? Additionally, what role do the vehicles play in Death to Spies?
Alexei Agalamov:
All of the weapons are real, from the World War II period. Submachine guns, machine guns, pistols, grenades, mines, etc. There are some weapons with a silencer. For example Red Army special forces (recon and scouts) during WW2 were using a special modification of the Nagant with a silencer, called "Bramit device". There are also items for quiet assassination ? knifes and slip-knots. Knifes can be thrown and one can also set up traps using grenades. Moreover one will also be able to gather different items on the level (knives, forks, plates and cups) and use them to distract enemy's attention or use these to stun enemies.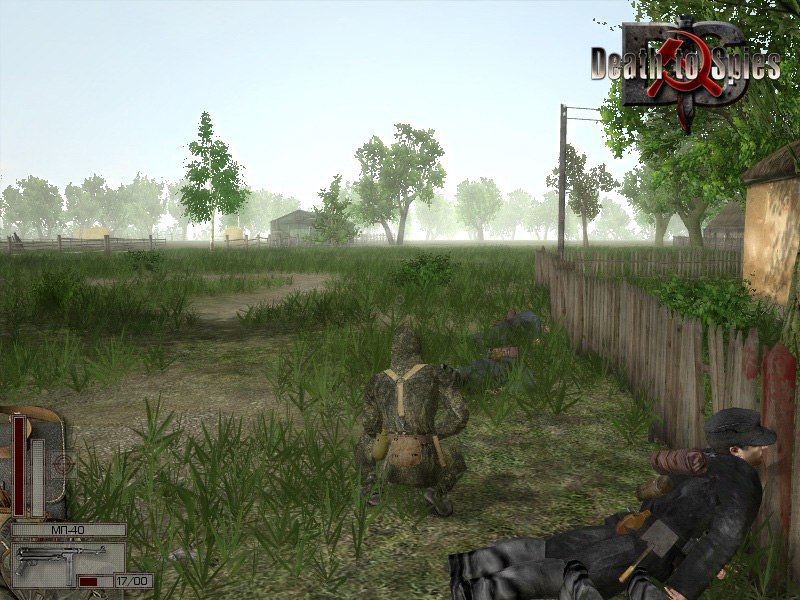 There will also be vehicles in the game ? cars, trucks and motorcycles. These will either make player's life easier (one can steal driver's uniform and pass a checkpoint) or just help players move around the level.
GT: What can you tell us about the graphics engine pumping out Death to Spies visual. Also, what can we expect in terms of sound effects and surround sound options?
Alexei Agalamov:
The graphics engine supports a lot of features provided by the latest generation of video cards ? parallax, reflections, refraction, post-effects, self-shadowing, etc.
It supports both big outdoor and indoor locations. With the help of sound effects we want to fully render the atmosphere of each location.
GT: Lastly, are there currently plans to bring Death to Spies to platforms other than the PC?
Alexei Agalamov:
We currently don't have such plans.
GT: Thank you again for your time. Would you care to close this interview with any final thoughts or points?
Alexei Agalamov:
Thanks for the interview, the questions and for the interest in our game. We will keep you informed about the development process. Stay tuned.
We at GamingTarget.com would like to extend our thanks to Alexei Agalamov, 1C Company, and Haggard Games for making this interview possible. Be sure to look Gaming Target for continued coverage of this exciting Action/Stealth title. In the meantime, check out 1C Company's official Death to Spies web page.