Specials: AKA Love Means Never Having To Say "Game Over"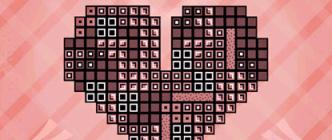 There's an old joke that says the quickest way to a man's heart is through his chest. You'd be surprised just how much truth there is to that statement.
When we met my fianc? had not picked up a video game in years. Back in the day she was a gaming fiend, and had racked up quite the impressive collection of NES games. When she found out I played games she told me about her love for the original Super Mario Bros. She told me how she used to play that one for hours. It was at this point that I knew I had me a closet gamer.
When I look back on it, the signs are obvious. One of her favorite movies is The Terminator, and one of our first dates was seeing Terminator 3 in the theaters. And she was just as excited as I was. We actually debated the motivations and manipulations of SkyNet. If discussing the Terminator timeline isn't geek love, I don't know what is.
But I also noticed it in slightly less subtle ways. For example, she
drives
like a gamer. How does a gamer drive you ask? Why, like the whole world's a game of course. She deftly weaves in and out of slower moving traffic like it's second nature. If the average person can go from Point A to Point B in ten minutes, she can do it in seven. Her hand always hovers over the horn to let those of us with lesser skills know we are in her way. I love watching her drive. It is very relaxing to see someone do something so well so effortlessly.
With all of these signs I slowly eased her into gaming with a few favorites from the Mario catalog:
Mario Kart: Double Dash!!, Dr. Mario
and
Super Mario World
. I also picked up the NES Classic Series re-release of
Super Mario Bros.
And I threw in some
Tetris
in for good measure. Everyone loves Tetris.
The five games got a healthy rotation but I noticed Dr. Mario getting most of the playtime. She didn't like me watching her at first because she thought she wasn't very good, but she was a natural. All of her old gaming instincts came back. But I am completely baffled by her when she plays Dr. Mario. Her thought process is so different from mine. A blue and red pill I would have put on the right she drags to the left. One I would have dropped down the middle she throws on top of a different bug on the right. I want to yell and scream that all of these moves seem weird. Yet, it all works exactly as she planned. It's hypnotizing to watch.
After awhile she was burned out on puzzle games and Dr. Mario led to
Mortal Kombat: Deception
. Apparently, the quickest way to a man's heart is having it dug out of his chest by Mileena's sais. Yes, she's a girl who picks a girl character, but she can massacre anyone as that purple unitard-wearing demon. She flew through the single player portion of the game and actually defeated The Dragon King before I did. Several days before in fact. And man, can that girl talk some trash. After sending Onaga to that great MK arena in the sky we moved into Versus Mode and have had several great back-and-forth battles.
This brings us to this past Christmas and the Racer Red Mario Kart DS bundle. I wanted that from the minute it was announced. First of all, dude it's red, that is an awesome color for a DS. And of course, it comes with
Mario Kart DS.
It's win-win. And she gave it to me. It's like my most favorite Christmas present ever. You see, she not only understands my video game obsession, she encourages it.
And the best part of all this? She plays it all the time too. One day my DS battery died after I had only been playing it for a few hours. That's odd I thought. Then she told me that she had been playing a whole bunch the day before. I smiled a little. And when she does let me watch I notice more of those little things. Once, she was playing and I couldn't see the screen but I could hear the speakers. When I heard her snag an item box I watched as her finger quickly tensed over the L button just in case she needed that item RIGHT NOW! It was a little flick of the finger but it also smile a little. Seriously, I could watch her play for hours.
I can't wait to show her
New Super Mario Bros.
So here's to our gaming girlfriends. May they understand our obsession. May they join us in that obsession from time to time. May they always surprise us. May they show us things that we never thought possible. May they always beat the difficult parts for us. And may they always want to Continue one more time.
And here's to my fiance, Holly. I love you more today than the day we met. I love that we'll be linked forever in a geeky kind of love. I love that you love me for who I am and I hope that I can measure up to your ideal of me, now, always and forever.
Editor's Note: The heart-shaped Tetris images came from a set of Valentine's Day cards at 4 Color Rebellion, which seems to be down at the moment. But you can check out one of them at this Joystiq post.