News: A new game has just arrived that tries to capture some of the old school action we remember in a modern aesthetic.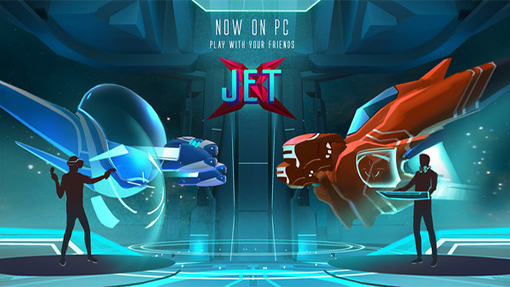 JetX has just arrived on Steam and promises to be a fast-paced, old school arena shooter where you battle it out while racing. It is a racing shooter battle arena game where you fight against other players in zero gravity using unique sci-fi weapons or you can compete against each other while traveling at the speed of light in the racing mode.

One of the main features of JetX is the many different game modes, giving players the freedom to play the game in the way that they find most enjoyable. Whether you simply want to race, take part in an arena shooter, fight against PvE bosses, or take on all of the challenges at once, the choice is yours to make.

"If you love high-speed racing, competition, and adrenaline-fueled challenges, JetX is for you! Our beta players were always satisfied with the game - a variety of arenas and tracks that allow you to drive at full speed awaits you!" says Damir Saifullin Singularity Labs CEO.

Some of the key features in JetX include the following:


Various game modes, from classic deathmatch to the unique endless-race, and boss fights;


Full freedom of movement in zero gravity;


High level of old-school competitivity;


Live leaderboard;


AI that isn't to be underestimated! An exciting game is guaranteed, even when playing offline;


Wide choice of weapons for all types of players;


Numerous diverse maps for racing and PvP;


Play solo or with friends.


JetX is available now on Steam and has a special launch sale going on. It is normally $14.99, however, the special launch price is $9.89 right now. If you want to take advantage of this deal you have until April 18, at which point the game will be at its normal price point.

Check out the trailer below to get a glimpse of JetX and tell us what you think. You can play JetX in virtual reality as well if you have an Oculus or a Vive headset. Will you be picking up this new title?