News: Return to the hockey games of the 8-bit and 16-bit era while spilling some blood and take your team to the championship.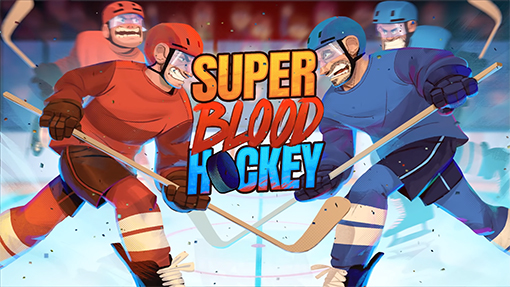 Super Blood Hockey is heading to the Nintendo Switch later this month. Available from Digerati Distribution and developer Loren Lemcke, the console versions will include an all-new Franchise Mode that puts players in the shoes of a corrupt coach as they recruit players from prison, utilize performance-enhancing drugs, pull the plug on injured teammates, and use other underhanded tactics to succeed.

"Super Blood Hockey is a love letter to the 8-bit and 16-bit ice hockey video games of my childhood, back when high action gameplay reigned supreme," explains the game's creator, Loren Lemcke. "Players can expect a modern reinterpretation of the classic arcade sports experience with the blood and violence dialed up to eleven."

Super Blood Hockey gives arcade sports gaming a shot of adrenaline, a violent homage to classic 8- and 16-bit ice hockey games. You can customize your line-up and take to the ice, using fast-paced skills and bone-crunching brutality to dominate. You will have to prove your hockey prowess in a deadly global tournament or against friends in 4-player local multiplayer. You will be able to build and manage your own squad in Franchise Mode – with the right diet and performance-enhancing drugs you can take your team to the championship.

Some of the key features in Super Blood Hockey include:


Use superior skating, positioning, strategy and blood-splattering violence;


Take on the world in a global tournament, where failure results in execution;


Varied challenges and scenarios, including Turbo Mode and 12 vs 12 Mega Rumble;


Paint the ice with the blood of your friends in 4-player local multiplayer;


Franchise Mode: Create, recruit and manage your own custom team of inmates in a futuristic world of dystopic blood sports;


Enjoy the retro beats of an original soundtrack by chip tunist Shawn Daley.


Take a look at the trailer below so you can see Super Blood Hockey in action and then tell us what you think. It will arrive on Nintendo Switch on April 26 with the Xbox One and PlayStation 4 versions arriving sometime in Q2 2019. Do you plan on picking this up and hitting the ice?