News: Respawn's new battle royale game was well received from day one and has continued to explode in popularity.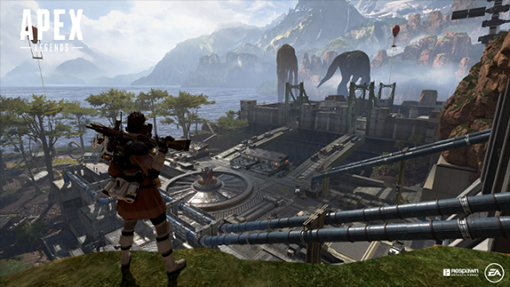 Apex Legends was released just under two weeks ago from Respawn and EA. It was a stealth release as no one really knew about the game and there was no marketing, it just showed up one day. It hasn't taken long for Apex Legends to get out there though as Vince Zampella from Respawn Entertainment has just informed us that Apex Legends now has over 25 million players. The last time we heard a figure it was 10 million and that was just a few days ago. Additionally, Apex Legends has hit another milestone by having more than 2 million concurrent players.

Here is Vince's update in its entirety:

"What a week! Since we launched Apex Legends last week on Monday we've seen the creation of an Apex Legends community that is excited, thriving, and full of great feedback and ideas. Our goal is to build this game with you, our community, so keep giving us your feedback because we really are listening.

I can't tell you everything we have planned, and we are looking at changes based on player feedback and experiences. However, I do want to call out a few things happening over the next couple of weeks.


First up, the Twitch Rivals Apex Legends Challenge. Sponsored by our friends at Twitch, the Rivals Apex Legends Challenge will take place this Tuesday the 12th and next Tuesday the 19th, with 48 of the biggest streamers on Twitch competing live in Apex Legends. We'll be co-streaming all the action from our Apex Legends Twitch channel here: www.twitch.tv/playapex.


Then, later this week we'll be celebrating Valentine's Day by introducing some limited-time Valentine's Day themed loot, so all you (Apex Legends) lovers out there keep your eyes open.


Don't forget, Season One kicks off in March, introducing the debut of our Battle Pass as well as new Legends, weapons, loot, and more.


We're also thrilled to announce that since last Monday, more than 25M players have jumped into the game, and over the weekend we had well over 2M concurrent players at our peak. Like I said earlier, what a week!

From everyone here at Respawn, thank you. The community's excitement for Apex Legends is electric, and we feel it here at the studio. We couldn't have gotten where we are without you and look forward to having you on this journey with us.

Vince Zampella
Respawn Entertainment"

Apex Legends is set in the Titanfall world and after the events of Titanfall 2. With that said though, there are no Titans in this game. Apex Legends is the latest battle royale game and it appears to be off to a really hot start. Apex Legends is free to play and is available on Xbox One, PlayStation 4, and PC. If you haven't downloaded it yet, you might want to do so now to see what the game is about and to see whether or not you enjoy this new experience.

Take a look at the "Week One in Review" video below and tell us what you think. Are you enjoying Apex Legends?