Previews: The third entry in the Metro franchise is the biggest one yet that features both the claustrophobic spaces Metro is known for and an open world.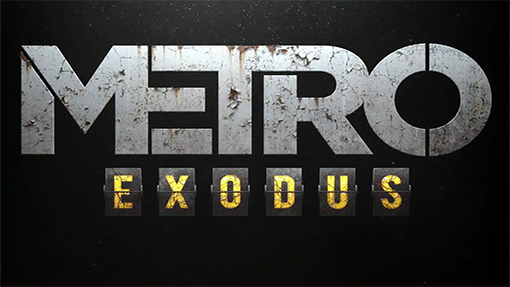 Gaming Target was recently invited to try out a recent build of Metro Exodus, which is set to be released next month on February 15. We came away from our time with the game hopeful and excited to play the full version. During our play session we were put in the middle of the Caspian Sea and left to experience the game however we wanted.
As I started my playthrough there were a few things that were immediately apparent. For starters, Metro Exodus is an incredibly beautiful game. We were playing on an Xbox One X dev kit and the graphical fidelity of the game was incredible. I wanted to try and explore anything and everything but since I had a limited amount of time I decided to go the most efficient route I could to get the most story and see the world. Another thing that I was quickly reminded of is that this is a Metro game. This isn't your typical first-person shooter where you don't have to worry about your ammo count. Just like in Metro 2033 and Metro Last Light, ammo is scarce here. You need to get in that Metro mindset and find other ways to take down enemies. One of the more effective (and dangerous!) ways I found to eliminate enemies is allowing them to grab you and then doing a quick one-hit melee kill. If you do just standard melee it will take a number of hits before you take down the enemy for good so keep that in mind. I will also add in the caveat that we were in one specific part of the game...there might be an item later on that makes your melee attacks more effective but if there is, we didn't see it during our session.
Something else you will immediately notice when you enter this area is the open world itself. In the previous two Metro games, a large portion of them is based underground and it can be very dark and very claustrophobic. Metro Exodus will still have locations like that but the open nature of the Caspian Sea and the brighter color palette that is used as a result is a great contrast to the dark and dangerous sections of the game.
Staying on those dark and dangerous sections for a moment, our demo had us going through an abandoned building. It has been a very long time since anyone has been there but there are some maps you need and a treasured personal item for a character in the story. Since a good portion of this building is dark it is a bit of a maze at first trying to find your way around and trying to find the locations where you can get the electricity flowing and the lights turned back on, guided only by a lighter in your hand. That isn't the hard part though. The hard part comes with all of the spiders that have infested the building and the fact that the only thing that really bothers them is light. If you are walking forward with your lighter on then any spider that might be in front of you will wither away. Unfortunately you can get attacked from all sides. These spiders essentially behave like the ghost "Boo" in the Mario games. If you are looking straight at him he'll stand still and not do anything. If you turn your back to him then he'll start coming towards you. The spiders behave in a similar fashion here. You need to be careful of what is in front of you but you need to be mindful of everything that is around you as well. If you are being attacked from behind then spin around quickly to take that spider out but don't forget that you might need to spin around again to get the next one coming at you. It adds a lot of tension and drama to the gameplay and a definite sigh of relief when you are finally able to restore the electricity in any given section of that building. My character died more than a few times trying to make it through this building but I eventually did and had a great sense of satisfaction as a result. I'll also take this opportunity to mention the checkpoint system the game uses. During our play session it worked wonderfully. When my character died and we had to reload the last checkpoint it never put us back that far so you shouldn't have to worry about losing a lot of the progress you have made.
Metro Exodus takes place over the course of one year. During that one year, you will experience all four of the seasons. During this particular playthrough, it was summer. We were able to play this game back at E3 as well and saw a bit of the winter season in the game as well. In terms of scope, this is the biggest Metro game ever created. The Caspian Sea section alone is bigger than Metro 2033 and Metro Last Light. The game features a massive world that fans should have fun exploring. Due to the increased size of this world, the development team has also added in vehicles to help you get around. We didn't get a lot of time with any of the vehicles but the last couple minutes of our session did allow us to drive around a bit and it was nice being able to speed past some enemies if we chose to do so.
As our time with this early build concluded I was feeling optimistic about what was ahead. I think fans of the series are really going to enjoy this new direction. As I mentioned up above, you will still have those claustrophobic stretches of gameplay like the first two titles but now you will have a pretty big world to explore as well. There is a lot to find and I'm sure I barely scratched the service during my session. There is choice in this game as well. In the main scenario I played through I had a couple of different ways to tackle the situation. I could try and be as stealthy as possible or go in guns blazing. Keep in mind though that, again, this isn't Call of Duty and you don't have unlimited ammo. You will also come across some optional objectives in the game. I'm curious what kind of impact these objectives will have in the game. If I complete them successfully, does it help me in my adventure? If I choose to ignore them, am I punished for that decision later on in the game? Do they have any impact at all?
If you are a fan of the Metro series I think you should really enjoy Metro Exodus. Granted I have only seen a small portion of the world spread out over a couple of different play sessions but it looks like it still retains that Metro feel to it while simultaneously opening up and begging you to really explore everything the game has to offer. If you have been on the fence about the franchise in the past you definitely might want to rent first to see if you like what they have done here. If you are a big fan of the Metro series and are eagerly anticipating this new entry in the franchise, I think you should be happy with what Metro Exodus has to offer. Fortunately, the game's release is only a couple of weeks away and then you will be able to return to post-apocalyptic Russia. Our review of Metro Exodus should be posted close to release as well so be sure to keep checking back to see what our thoughts are on the final product and how everything turned out.