News: A new trailer is now available that shows off some of the new locations you will visit in Metro Exodus.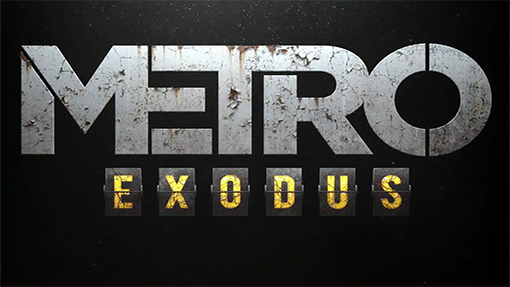 Metro Exodus will be released next month. Recently Deep Silver and 4A Games released a new story trailer to give you a small glimpse into what you can expect to find when you pick up this new Metro adventure. This trailer will take you from the frozen Winter streets of Moscow to the scorched Summer sands of the Caspian desert. The Metro Exodus Story Trailer features a cast of new characters and provides a first look at some of the locations Artyom's band of Spartans will visit on their journey across post-apocalyptic Russia.

Deep Silver and Microsoft also revealed the Xbox One X Metro Saga Bundle, which is now available to pre-order. This bundle contains a 1TB Xbox One X Console and all three Metro games; Metro 2033 Redux, Metro: Last Light Redux and the upcoming Metro Exodus. For newcomers to the series, it's the perfect way to jump into this immersive franchise from the beginning.

Narrated from the perspective of Anna, Artyom's wife and the Spartan Order's top sniper, the Metro Exodus Story Trailer explores the hostile world which awaits the crew of the Aurora as they flee the ruins of Moscow and embark on an expansive year-long journey into the unknown. Artyom always believed that there was life beyond the Metro stations of Moscow – Metro Exodus sees these hopes and dreams put to the ultimate test in the crucible of the Russian wastelands.

Featuring an original score from series composer Alexey Omelchuk, the Metro Exodus Story Trailer is just the first in a series of upcoming gameplay reveals leading toward the release of Metro Exodus on Feb. 15 for Xbox One, PlayStation 4, and PC. Check it out below and tell us what you think. Will you be picking up Metro Exodus when it arrives next month?