News: A new game has just arrived in the early access program and will have content regularly added to it leading up to its release next year.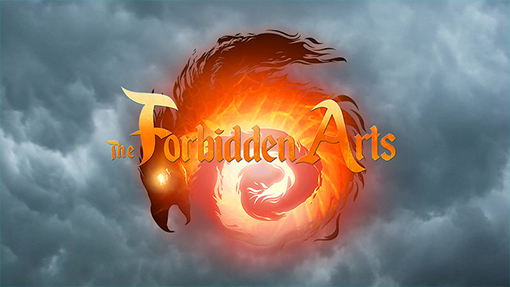 The Forbidden Arts is a new action adventure platform that is now available via Steam Early Access. Phoenix, a young man with newfound pyromancy abilities, sets out to protect the world of Chora from a looming evil. By joining forces with other valiant souls he can confront the evil necromancer Voltaire and his horde of undead.

To overcome the enemies that stand in his way, Phoenix will channel his inner flame - launching fireballs, conjuring elemental shields, and propelling himself into the air in this epic adventure full of action, suspense, and comedy.

Quests, puzzles, mini-games, and long-forgotten secrets await Phoenix and his companions on their travels through Chora. This magical realm combines western and eastern cultures, given life by a vibrant and colorful art style, with an acoustic guitar soundtrack.

"Chora a is magical world full of mystery and wonder, with many more surprises on the way," says Sterling Selover, founder and visionary, Stingbot Games. "Our Early Access players will help us shape Phoenix's journey and strengthen him for the challenges ahead."

The Forbidden Arts is currently available for $9.99 USD in English. Other localizations will come during the full launch next year. New content will be added regularly, with the first major update due out in the next few weeks. The price of The Forbidden Arts will rise as it approaches release, but early adopters will receive all added content at no extra cost.

Additionally, The Forbidden Arts will also be on the Nintendo Switch, Xbox One and PlayStation 4 in Q1 2019 when the full game is officially released. Do you plan on checking out The Forbidden Arts via Steam Early Access or will you wait until it arrives on console? Tell us what you think below.