News: NIS America has delayed the PC version once more, however, it should result in a better overall game when it does get released.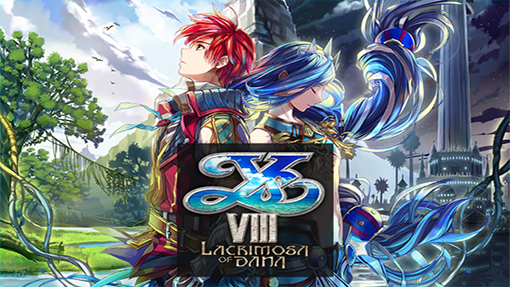 If you were looking forward to playing Ys VIII: Lacrimosa of DANA on your PC then you are going to have to wait a little bit longer then expected. NIS America has revealed that Ys VIII: Lacrimosa of DANA has been delayed and right now they aren't comfortable with announcing another date. It should be noted that this delay of the PC version will in no way hamper the release of the relocalization update patch that is planned for January 30 for the PlayStation 4 and PlayStation Vita versions of the game.

While developing the PC version NIS has discovered low framerate issues and memory leak problems. To help solve this problem they looked into the drawing processes, which lead to an overall improvement in performance. With that said there are still some framerate drops in specific circumstances. One of the problems is that the systems that regulate these issues are heavily reliant on the architecture of the original PlayStation 4 and, as such, are not existent in PC architecture. The memory issue appear to be an easier problem to solve and they expect to have that resolved within the next week. With that said though these issues have necessitated NIS America modifying the core level of data in the game, which could take a little while to do.

Originally the team at NIS America viewed Ys VIII: Lacrimosa of DANA on PC as a port of the PlayStation 4 version. With that being the case they originally were focusing on optimizing the game for the PC. Unfortunately that doesn't appear to have been enough and, after going through a second round of beta tests, they have determined that more work must be done prior to releasing the game.

Once the relocalization efforts have been completed later this month NIS America plans to move development to an entirely different developer who will have the primary focus of an improved frame rate as well as various other PC optimizations. This is obviously a blow to those who were looking forward to Ys VIII: Lacrimosa of DANA on their PC in the short term. It is always better though that a company takes the time to get a game right instead of releasing it in a broken mess and telling gamers to simply wait for patches to be released. However, with that said, if you have pre-ordered the game on Steam and would like a refund due to this delay, you can initiate the refund process by clicking here. If you have pre-ordered somewhere else then you will need to contact them regarding refund support.

NIS America has promised to keep everyone in the loop during the rest of the development cycle and said they are going to release it as soon as they can but they don't want to release a broken product. Were you looking forward to playing Ys VIII: Lacrimosa of DANA on PC? If so, did you pre-order it? Tell us what you think below.