News: Get an early look at what Sword Art Online: Fatal Bullet is going to look like along with what you can get if you pre-order this title.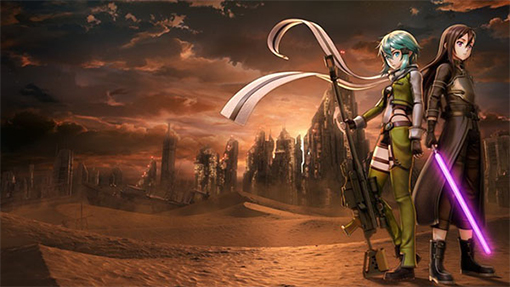 Bandai Namco has revealed the opening cinematic and pre-order bonuses for Sword Art Online: Fatal Bullet, available on PlayStation 4, Xbox One, and Steam on February 23, 2018. Combining both third-person shooter and role-playing game genres, Sword Art Online: Fatal Bullet features an original story produced by Sword Art Online creator Reki Kawahara, and offers an adventure in which the player's choices help determine the story.

Starting today, players who pre-order Sword Art Online: Fatal Bullet can secure various incentives for the action role-playing game that will help them jump straight into the fight. By pre-ordering the game for Xbox One or PlayStation 4 through select retailers or the PlayStation Store, players will be able to secure exclusive content, including:

PS4 and Xbox One Digital Deluxe Pre-Order Options


Pre-order incentive - Sword Art Online Asuna and Kirito costumes, and Silver Assault Rifle


Digital Deluxe Edition Incentive: Asuna and Kirito ALO costumes, and Gold Assault Rifle


Season Pass Incentive: Guitar launcher and Pink and Green Photon Sword


PSN Exclusive Pre-Order: Sword Art Online: Fatal Bullet Theme


Sword Art Online: Fatal Bullet fans who pre-order the Digital Edition for Steam on PC will also receive rewards according to the number of pre-orders reached. The Kirito SAO costume, Asuna SAO costume, and the Silver Assault Rifle are unlocked at the very first tier, the second tier includes the Kirito ALO costume, the Asuna ALO costume, and the Gold Assault Rifle. The final tier will earn all the pre-order items at the second tier plus a download code to redeem the exciting Sword Art Online Re: Hollow Fragment, upon the February 23 release date for Sword Art Online: Fatal Bullet.

Do you plan on picking up Sword Art Online: Fatal Bullet? Tell us what you think below.