News: You can now gain access to Frank's big package that will give you all of the previously released DLC as well as a new mode.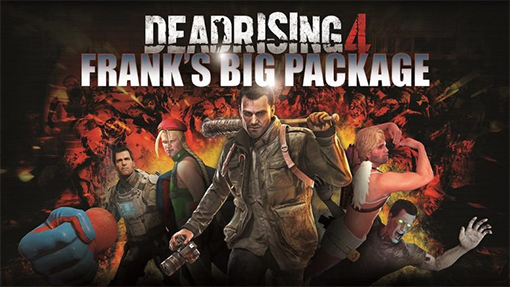 Dead Rising 4 is now available on the PlayStation 4. Titled Dead Rising 4: Frank's Big Package, this version is basically the definitive edition. You will get all of the previously released DLC, in addition to the main game itself. The latest bundle will also introduce a game mode called "Capcom Heroes," an all-new way to experience the Dead Rising 4 story that lets Frank West wear over a dozen outfits of prominent Capcom characters and perform outrageous special attacks inspired by those whose shoes he's wearing. Current Dead Rising 4 players on Xbox One, Steam and Windows 10 will receive the all-new "Capcom Heroes" mode as a free update as well.

Dead Rising 4: Frank's Big Package provides everything that a Dead Rising fan could ever ask for. This packed bundle offers a generous amount of game content, with instant access to immense, over-the-top zombie action that includes:


Dead Rising 4 – Latest version of the main game with all difficulty settings.


All downloadable content – Stocking Stuffer Holiday Pack, Frank Rising and Super Ultra Dead Rising 4 Mini Golf.


All bonus content – Street Fighter Outfit Pack, My Bloody Valentine Pack, Candy Cane Crossbow, Slicecycle, Sir-Ice-A-Lot, Ugly Winter Sweater and X-Fists.


Dead Rising 4: Frank's Big Package is available across North America and Europe. Take a look at the trailer below and tell us what you think. Do you plan on picking it up?