News: Square Enix has revealed that there will only be a limited number of physical copies available for Secret of Mana.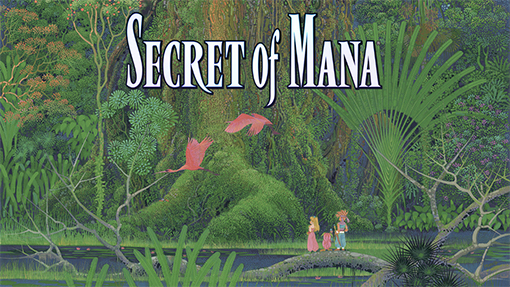 The Secret of Mana remake is going to arrive in early 2018. If you want to get the physical version of that game you might want to do it sooner rather than later as Square Enix has announced there will be a limited number of physical copies made. In addition to the limited number, the physical version will only be available at Gamestop in the United States and EB Games in Canada. If you happen to live in Latin America it will be available in all participating retailers. Those who preorder the game will receive special character costumes: "Moogle Suit" for Randi, Primm and Popoi, "Tiger Two-Piece" for Primm and "Tiger Suit" for Randi and Popoi.

Originally released in 1993, Secret of Mana faithfully tells the story of Randi, Primm and Popoi as they battle a treacherous empire in order to reclaim the power of Mana and bring the world back to order. This new version brings brand-new high-definition 3D graphics, a rearranged soundtrack and voice-over to the beloved volume in the Mana series.

Secret of Mana will be available digitally and physically for the PlayStation 4 and digitally for the PlayStation Vita and Steam. This title is rated E10+. Check out the trailer below and tell us what you think. Will you be picking up Secret of Mana? If so, are you going to try and get one of those limited physical editions?