News: Monolith's newest adventure is releasing on the Nintendo Switch in possibly the last big game release of 2017.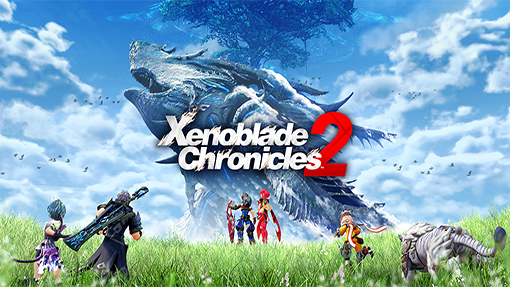 The Nintendo weekly download update is here and like always there are a good number of titles headed your way. There are 10 new games that are going to be arriving on the eShop over the next few days ranging from Xenoblade Chronicles 2 to Serial Cleaner and more. Each game is currently available on the eShop unless otherwise noted. The full list of downloadable content on the Switch eshop includes the following:

Xenoblade Chronicles 2 - December 1

Lost in a sea of clouds, entire civilizations rest on the backs of Titans. As the giant beasts march toward death, the last hope is a scavenger named Rex – and Pyra, a living weapon known as a Blade. Can you find the fabled paradise she calls home? Command a group of Blades and lead them to countless strategic victories before the world ends. Each Titan hosts its own distinct cultures, wildlife and diverse regions to explore. Search the vast open areas and labyrinthine corridors for treasure, secret paths and creatures to battle and index.

Xenoblade Chronicles 2 Expansion Pass

If you own the Xenoblade Chronicles 2 game and buy this Expansion Pass, you'll gain access to some new content, including new story content in fall 2018. On Dec. 1, the Helpful Item Pack will roll out, with the New Quest Pack opening up in January. Plus, the New Rare Blade Pack will be added to the game in spring, with the New Challenge Mode Pack next summer.

Xenoblade Chronicles 2 Free Japanese Voice Pack

On launch day (Dec. 1), after downloading a free software update, users will have the option to download a free DLC pack that will allow players to play the Nintendo Switch game with Japanese audio and English subtitles.

Nine Parchments - December 5

Nine Parchments is a co-op blast-'em-up game of magic mayhem. The game combines real-time spell-shooting action with RPG elements. Level up your character and collect magical loot, filling your wardrobe with myriad wizard hats and powerful staves.

OPUS: The Day We Found Earth

Help our little robot, Emeth, fulfill a centuries-old promise of finding Earth to save mankind. Step into a spaceship, and operate a deep space telescope to find out what lies beyond the boundless, unexplored outer space.

Arcade Archives Traverse USA

"Traverse USA" is a racing game released by IREM in 1983. Hop on a motorcycle and ride across America, avoiding cars as you head to your goal of New York City. A variety of obstacles await off-road and on, so utilize all your techniques as you participate in this race.

Serial Cleaner

Step into the polished shoes of The Cleaner, a professional crime scene cleaner for the mob. There's no business like the cleaning business, and right now business is booming…

Sneak around crime scenes avoiding detection from the guarding cops as you vacuum up blood, hide bodies and remove evidence in this 70's styled, fast paced, 2D action/stealth game.

Caveman Warriors - December 5

Jump back in time and free your inner caveman. Smash heads in this cooperative platformer game. Play solo or team up with up to 4 players.

ACA NEOGEO World Heroes

Eight characters based on historical celebrities such as Hattori Hanzo and Rasputin will fight each other to become the world's strongest champion. In addition to the Normal mode, a Deathmatch Mode featuring various stages full of traps awaits you for merciless battles.

Syberia 2

After crossing Europe from west to east, Kate Walker finally found Hans Voralberg and got him to sign the papers approving the sale of the automaton factory.

An improbable pair, Kate Walker and the eccentric old Hans Voralberg set forth in search of a forgotten world, home to the last legendary mammoths of Siberia. Hans and Kate continue the impossible undertaking that Hans had begun several years before, and their courage and perseverance take them through a range of hostile environments.

Yet what lies ahead goes far beyond the limits of the imagination…

MUJO

MUJO is a unique puzzle game with features that cannot be found in any other game. Start collecting tiles and erase them all to attack monsters. Stack three or more connected sword tiles by holding them down. The more tiles you stack, the more offensive power you obtain. Then, tap three or more swords after arranging them together. You can inflict damage to monsters and defeat them. Destroy monsters from the Greek myths appearing one after another.
Star Ghost

A Metagon war fleet has been detected at the outer perimeter. Patrol 12 star systems in the most advanced star fighter ever built. Navigate the perilous fragments of exploding planets, survive intense asteroid fields and dogfight with deadly Sentinel ships as you defend against the relentless onslaught of the formidable Metagon empire. Blast your way through beautiful neon star systems with dynamic level generation for a different experience every time. Fly by simply boosting to gain height while aiming the turret to blast enemies that stream onto the screen. Upgrade your ship with more powerful weapons to wipe out enemy attacks and increase your score multiplier as you aim for the highest scores.

Which of these games has piqued your interest? Will you be picking up Xenoblade Chronicles 2? How about one of the other titles?