News: The newest entry in the Need for Speed franchise is now available with a new story and a new setting.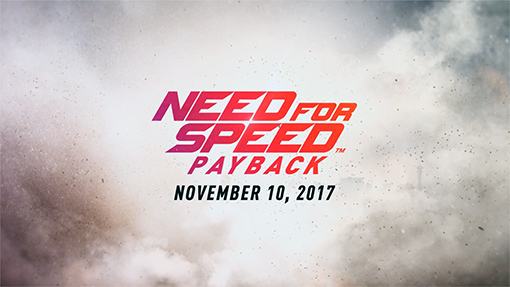 Need for Speed Payback is now available for Xbox One, PS4 and PC. With deeper customization, a diverse open world and blockbuster action moments never-before seen in the franchise, Need for Speed Payback delivers an edge-of-your-seat experience that will have players living out their ultimate action driving fantasy.

"Two years ago, we reinvigorated the franchise by listening to what our fans wanted and built a game that returned to the Need for Speed core tenets- fast cars, deep customization, and epic cop chases. With Need for Speed Payback, we've raised the bar by adding Hollywood-style, adrenaline-fueled action, a huge open world, even more customization options, and a narrative that drives gameplay forward," said Executive Producer Marcus Nilsson. "We're excited to deliver a new driving experience that not only delivers everything our players love about the series but also pushes the boundaries of what they've come to expect from the genre."

Set in the gambler's paradise of Fortune Valley, players can drive as three different characters: Tyler, the racer, Mac, the showman, and Jess, the wheelman, each with their own distinct driving style. Together, they go up against The House, a nefarious cartel that runs the city's underground. Drift up and down mountain roads, tear up the desert terrain, speed through the city, complete insane heist missions and earn enough of a reputation on the streets to get revenge in the ultimate race to take down The House.

With cars at the center of everything in Need for Speed Payback, Derelicts bring all-new and unique customization options. Take a scrap chassis found on the side of the road and turn it into a supercar dream machine. Five unique car classes bring endless tuning opportunities for players to specialize their ride and leave challengers in the dust during Racing, Off Road, Drifting, Drag or Runner missions.

Cop chases bring even more heat to the road in Need for Speed Payback. Smarter police mean it'll take more skill to escape and fend off new reinforcement vehicles like Rhinos and Helicopters. Feeling confident? Take a chance on Bait Crates in the open world, which award players mysterious performance upgrades if they can escape an on-the-spot cop chase.

Take a look at the launch trailer below and tell us what you think. Will you be picking up Need for Speed Payback?