News: If you have been wanting to go back to the latest Homefront game, or check it out for the first time, it sounds like now is the time to do so.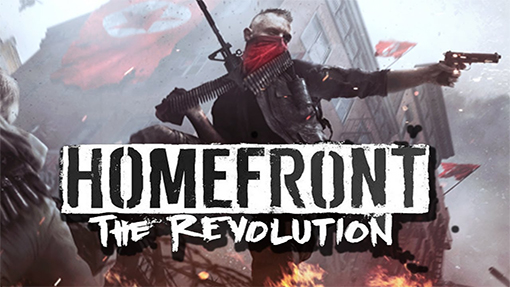 Deep Silver and Dambuster Studios have revealed that Homefront: The Revolution has received Xbox One X enhancements to coincide with the console's release. Players that already own Homefront: The Revolution can download the update today and enjoy all of the enhancements. These new enhancements include:


The game is rendered in 3200 x 1800 which is a four times increase over the standard Xbox One version. This resolution will provide superior image quality on 4k TVs and a crisper, super-sampled image on 1080p TVs.


All HUD and UI elements are rendered in native 4K for the highest quality image.


The Time Splitters 2 arcade machine content is now rendered in native 4K
.

The game takes advantage of Xbox One X's increased memory which will support more high quality textures on screen at any given time.


Frame rate performance is further improved.


HDR support has been added to both the Xbox One X and Xbox One S hardware.


If you haven't purchased Homefront: The Revolution yet but are interested in doing so, the full range of content including the main game and all DLC is available through Deals with Gold with discounts of up to 70 percent off. The deals will be available from today until November 14, 2017. A free trial is also available on both Xbox One and PlayStation 4, containing the entire first 'Red Zone,' offering up to four hours of single player gameplay, and unlimited access to 'Resistance Mode,' the online co-operative mode in Homefront: The Revolution.

Do you plan on returning to Homefront: The Revolution now that it has been enhanced for Xbox One X? If you haven't played the game before, have these updates piqued your interest enough to where you will now play it?