News: The most powerful console ever developed is now available worldwide with the limited edition Project Scorpio version and the standard version.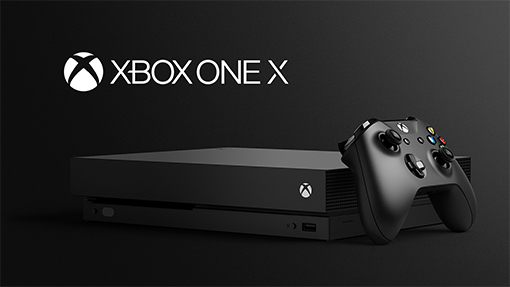 The Xbox One X is now available worldwide. The Xbox One X is the most powerful console in the world and is a pretty big jump up from the original Xbox One that was released four years ago in 2013. Despite the big jump the Xbox One X can still play all Xbox One games. It can also play the Xbox 360 and OG Xbox games that are backwards compatible. In fact, it can play those games better than the original consoles could. The Xbox One and Xbox One S can also play everything that the Xbox One X can play although, obviously, it will look and run better on the Xbox One X.

For those who haven't really been following along as the Xbox One X was being developed the technical specs are as follows:

Memory & Storage


8GB Flash Memory


1TB HDD Internal Storage


12GB GDDR5 at 326 GB/s


Video Capabilities


4K UHD Blu-ray Optical Disc Drive


HDMI 2.0b (out), 2160p @ 60Hz, AMD FreeSync


HDR10 Support


Audio Components


DTS 5.1


Dolby Digital 5.1, TrueHD with Atmos


PCM 2.0, 5.1, 7.1


Wireless Capability


WiFi - Dual band wireless with Wi-Fi Direct for home networks


IR - IR Blaster, send and receive signals


Connectivity


Power Port


2 HDMI Ports (1 HDMI 1.4b in, 1 HDMI 2.0b out)


3 USB 3.0 ports


IR Out


S/PDIF


Ethernet Port


The Xbox One X will allow you to play some games in native 4K and other titles will use a special "checkerboard" technique to bring it up to 4K. In addition to that older Xbox 360 and original Xbox games will look and run better on the X as well. To check out the list of over 100 games that will be enhanced for Xbox One X be sure to visit the Xbox website.

Will you be picking up an Xbox One X today? If so, did you get the limited edition Project Scorpio Xbox One X or the standard version?