News: A good number of new games have either just arrived on the Switch or will be there in the next few days.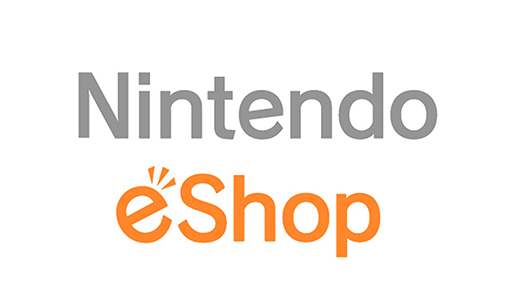 Nintendo has revealed what games will be arriving in the Switch eShop over the course of the next few days. There appear to be nine new titles getting ready to arrive on the Switch. All of these games are available now, unless otherwise noted.

Sonic Forces - Available November 7

In the darkest of times, the world needs a hero. Fight through a world destroyed by Dr. Eggman and a powerful new villain in Sonic Forces, the new fast-paced action platformer from the team that brought you the Sonic Colors and Sonic Generations games. Sonic Forces lets you speed through rolling ruined landscapes as Modern Sonic, catapult past perilous platforms as Classic Sonic and use powerful new gadgets as your own Custom Hero Character.

Sparkle 2 EVO

Control the evolution! Climb your way through the evolutional ladder. Start as a little organism and transform into a magnificent aquatic being. Explore the abyss in search of nutritional elements. Attack other species whenever you run out of other food sources. Enjoy beautiful surreal visuals and relax with minimalistic ambient soundtrack.

Farming Simulator Nintendo Switch Edition - Available November 7

Take on the challenges of the modern farmer! Explore a huge open world including a detailed North American environment, loaded with farming activities, over hundreds of acres of land. Drive over 250 authentic farming vehicles and equipment from over 75 manufacturers, including brands such as Challenger, Fendt, Massey Ferguson and Valtra. Harvest many types of crops, tend to your livestock, take part in forestry work, and sell your products to expand and invest in your farm. Transport your goods in trucks and trailers, or load and drive trains to reach your destination.

Perception

Perception is a tense psychological thriller where players must uncover the mysteries of a sinister estate with echolocation as their only sight. Creating sound illuminates your environment, but also agitates the house and the entities within. Use Cassie's Delphi text-to-speech app along with her intuition to uncover the mansion's history. Each time a mystery is solved, the mansion transforms to reflect the fate of a different generation and the torment they endured.

Morphite

Set in a distant future where humanity has colonized the far reaches of space, Morphite follows the story of Myrah Kale, a young woman whose life takes a sudden turn when a simple mission develops into an epic interstellar journey revealing her mysterious past and relation to a coveted substance called Morphite.

Myrah will voyage to the furthest corners of space and explore uncharted procedurally-generated planets, each with diverse landscapes and teeming with exotic flora and fauna. With the help of a scanner, Myrah will sell biological information for ship, suit and weapon upgrades.

Inside Myrah's vessel, players will engage in random encounters with real-time space combat, trade with other travelers across the galaxy and navigate outer space with Morphite's easy-to-use Starmap system.

Super Beat Sports

When an intergalactic crew of sports-loving aliens challenges you and your friends to a music-infused pentathlon there's only one thing to do – grab the nearest garden gnome and take the field. Super Beat Sports is a collection of five sports-themed mini games with a twist - everything is musical. That means that you'll need swing, volley, and score to the music in order to come out on top.

ACA NEOGEO Art of Fighting 3

Art of Fighting 3 is a fighting game released by SNK in 1996. As a side-story in the Art of Fighting series, it portrays the drama and battles of the various fighters. With the Ultimate KO system and other mechanics, it makes a stake in a new frontier of 2D fighting games.

Wheels of Aurelia

Embark on an immersive road trip through the gritty western coast of Italy during the roaring 1970's. Playing as Lella, a bold, spunky woman, experience the sights and sounds of a tumultuous time in Italy's history while uncovering events from Lella's storied past. Take the road less traveled, while meeting an unpredictable cast of dynamic characters along your journey and making detours along the way.

An interactive visual novel based on short moments in time during Lella's travels, each playthrough ends with one of sixteen different endings based on your choices. Travel across the famous "Via Aurelia" and discover a new side of Italy in a thought-provoking game about the road trip, not the destination.

Heroes of the Monkey Tavern - Available November 7

After countless days and nights celebrating within the infamous Monkey Tavern, our team of adventurers have spent every last penny... Their fates, however are about to change...
Like a gift from the gods, in walks a mysterious stranger who points them towards a high tower full of invaluable treasures. It doesn't take much more to rouse their thirst for adventure.
You will enjoy exploring a dungeon full of riddles, dangerous enemies and vicious traps.
And if luck favors...you will discover secret passages sheltering legendary weapons and armors.

Which of these titles do you plan on buying? Tell us what you think below.