News: A new 2D roguelite platformer is heading to Nintendo's platform next week with the addition of Tallowmere.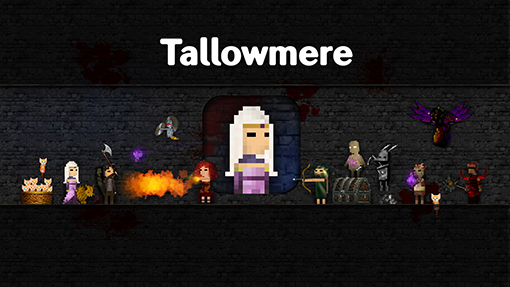 Teyon has just revealed that Tallowmere will be arriving on the Nintendo Switch next week on November 9. Tallowmere is a 2D indie action roguelike inspired platformer. The game will be the first title in Teyon's indie label line-up for this platform and it is coming to the Nintendo eShop in Europe, Australia and Americas for $/€ 6.99. The Japanese and New Zealand releases are scheduled to follow soon.

How far through Lady Tallowmere's dungeons can you delve in? Each randomly-generated room gets bigger, harder, and more rewarding the further you go. Raise your shield and hunt for the key in each room - or die trying. Be on your guard for every enemy, elite, boss, and treasure chest you'll encounter. Discover new weapons and armor ranging from Basic to Otherworldly. Brace yourself as you learn the quirks of each foe, trap, and room type so you can strive for that "one more run" highscore victory!

Some of the game's features include:


2D action roguelite platformer


Supports 1-4 local players


Infinite number of randomly generated rooms


Tiered loot including axes, clubs, katanas, daggers, ice wands, grenades, rocket launchers and flamethrowers


Local high score board and achievements


Challenge modes


Bosses and events - Hydras, mechanical nightmares, ferocious felines, flag capturing… Sharpen your skills to survive


Tallowmere will be available on the Nintendo Switch in one week. Will you be buying this game? Check out the trailer below and tell us what you think.