News: A new ad has just been released for Microsoft's upcoming console showing off some of what you can expect.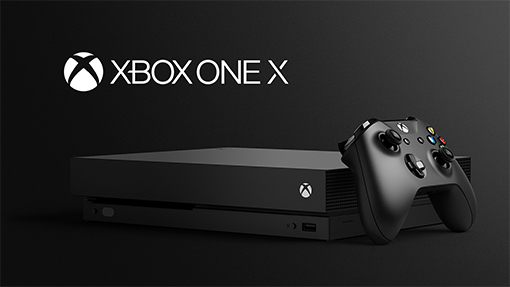 The Xbox One X is approximately two weeks away from being released. To help celebrate the occasion and to whet your appetite Microsoft has released a new ad, showcasing some of the true power that the Xbox One X will possess. In case you haven't been following along the with the development of this new console, the tech specs are below:


8GB Flash Memory


1TB HDD Internal Storage


12GB GDDR5 at 326 GB/s



4K UHD Blu-ray Optical Disc Drive


HDMI 2.0b (out), 2160p @ 60Hz, AMD FreeSync, HDR10 Support



DTS 5.1


Dolby Digital 5.1, TrueHD with Atmos


PCM 2.0, 5.1, 7.1



WiFi - Dual band wireless with Wi-Fi Direct for home networks


IR Blaster - Send and receive signals


Take a look at the new television spot and tell us what you think. Xbox One X is out on November 7. Will you be picking one up?