News: There aren't a whole lot of surprises for the month of September but some games refuse to leave the list.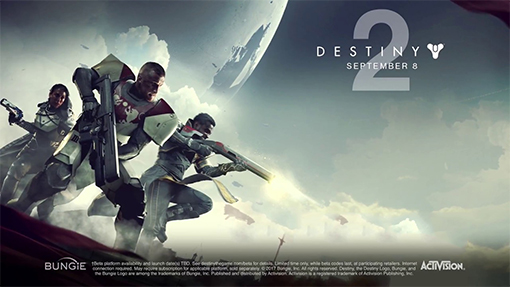 The NPD numbers are out now for the month of September. The numbers are pretty much what you would expect but which game reigned supreme? It was a multiplatform title that a lot of people have been waiting to play for a while. The Top 10 for September 2017 include:

1. Destiny 2
2. NBA 2K18
3. Madden NFL 18
4. FIFA 18
5. Mario & Rabbids: Kingdom Battle
6. Marvel vs. Capcom: Infinite
7. Grand Theft Auto V
8. NHL 18
9. The Legend of Zelda: Breath of the Wild
10. Tom Clancy's Rainbow Six Siege

The best selling console for the month of September was the Nintendo Switch. This marks the third straight month that the Nintendo Switch has been on top and the fifth time overall in the seven months since the system launched. When combined with the Nintendo 3DS family of systems and the plug-and-play Super Nintendo Entertainment System: Super NES Classic Edition system, Nintendo systems claimed two-thirds of the month's total video game hardware sales.

What game do you think will get the top spot in October? Will it be Super Mario Odyssey? Will it be Assassin's Creed Origins? Will it be Wolfenstein II: The New Colossus? Or something entirely different? Tell us your guess below.