News: Improve your cities with more sustainable features that will improve your city overall and give your citizens a better place to live.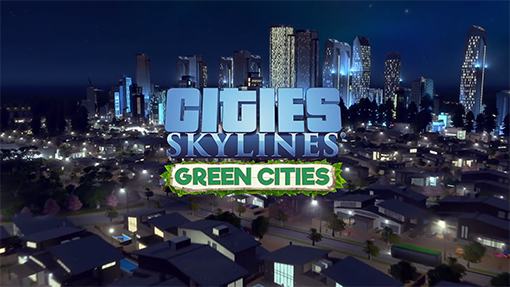 Cities: Skylines Green Cities is now available according to Paradox Interactive. With this new expansion you can rezone, recycle and rebuild your cities to be more self sustaining so that they cause less pollution for your citizens.

Cities: Skylines - Green Cities adds over 300 new assets to the core game, including a massive selection of new visual options, complete with eco-friendly buildings, organic stores, new parks and services. Players can go completely green as the urban population grows, and create more diversified cities with new specialized options for all zones, such as a combustion engine ban in the inner city or waste filtering requirements for industrial buildings. New service buildings, scenarios and policy options are also included, alongside revisions to noise pollution.

The Green Cities expansion is accompanied by a free content update, which supplements the base game with electric cars, road modding, a noise pollution overhaul, and more beautification options in the form of parks and trees, among other things.

Cities: Skylines Green Cities is available for Windows, MacOS and Linux PCs for $12.99. Will you be picking it up? Check out the trailer below and tell us what you think.