News: Nintendo keeps rolling with their new system staying at the top of the charts in not only hardware but some software as well.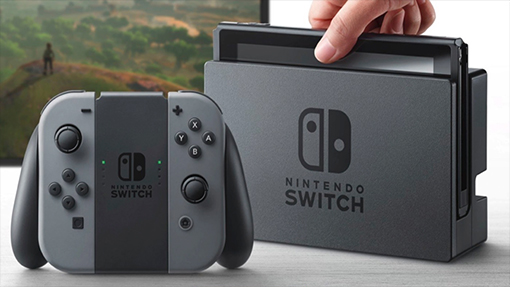 Nintendo has revealed that, according to the NPD Group, the Switch was the best selling console in September. This marks the third straight month that the Nintendo Switch has been on top and the fifth time overall in the seven months since the system launched.

When combined with the Nintendo 3DS family of systems and the plug-and-play Super Nintendo Entertainment System: Super NES Classic Edition system, Nintendo systems claimed two-thirds of the month's total video game hardware sales.

Nintendo Switch games again occupied multiple spots in the list of best-selling individual games of the month, including Mario + Rabbids Kingdom Battle from Ubisoft at No. 7, The Legend of Zelda: Breath of the Wild at No. 10 and Mario Kart 8 Deluxe at No. 11. Also, the Metroid: Samus Returns game for the Nintendo 3DS family of systems debuted at No. 8.

Nintendo hopes to continue its momentum on the Switch into the holidays, with the launches of the following titles:


Fire Emblem Warriors on Oct. 20


Super Mario Odyssey on Oct. 27


DOOM on Nov. 10


The Elder Scrolls V: Skyrim on Nov. 17


Xenoblade Chronicles 2 on Dec. 1.


Additionally, Nintendo 3DS will see the arrival of Fire Emblem Warriors on Oct. 20, Mario Party: The Top 100 on Nov. 10, and Pokémon Ultra Sun and Pokémon Ultra Moon on Nov. 17.

Have you picked up a Nintendo Switch yet? If not, will you pick one up next week when Super Mario Odyssey is released? Tell us what you think below.