News: If you are a fan of Square Enix and you are attending New York Comic Con you are going to want to visit their booth.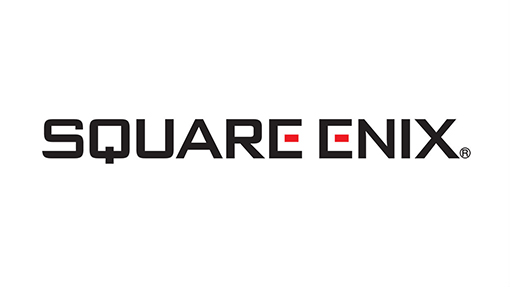 Square Enix has revealed what they will be doing at New York Comic Con this year. There will be hands-on demos for titles such as Secret of Mana and Spelunker Party as well as Dissidia Final Fantasy NT, Final Fantasy XV Pocket Edition, Final Fantasy XV Multiplayer Expansion: Comrades, Final Fantasy XV Windows Edition, Gravel, Life is Strange: Before the Storm, Lost Sphear and Project Hikari.

Show attendees are invited to take part in the Dissidia Final Fantasy NT tournaments for a chance to win limited edition prizes, including themed battle tours t-shirts. Fans can also try their hand at competing in the Final Fantasy Trading Card Game Drafts and Sealed Tournaments.

Outside of the convention, Square Enix will also host the Final Fantasy Trading Card Game Petit Cups, a series of community meet-up events where players can challenge each other in informal tournaments to win prizes. The event calendar kicks off on October 6 at Silk Road Gaming (30 Mott St. New York, New York) for gunslinger-style challenges, followed by an official Final Fantasy Trading Card Game tournament the following day, October 7. More information on both the Petit Cup and on-site events will be available on the FFTCG Official Facebook Page.

The Square Enix Members team is hosting a text message sweepstakes for exclusive Members Reward items. Those that sign up will have daily chances to win, as well as to receive free giveaways throughout the show. On October 7 at 1:00 PM – 2:00 PM, Square Enix Members will also be hosting a special signing session at the booth with Final Fantasy Brave Exvius Global Producer, Hiroki Fujimoto.

Finally, Square Enix will host the below panel at the show, giving fans an opportunity to get the latest development updates and converse with the creative minds behind the games:

Bringing Images to Life: First Look at Square Enix's Take on Japanese Manga in VR
Thursday, October 5 from 6:30 PM - 7:30 PM – 1A21

For many fans, Square Enix is synonymous with some of the biggest titles in gaming, but is also home to some of the most beloved titles in Japanese Manga history. At their offices in Tokyo, a team of manga loving veterans from both the game and anime industry have been hard at work to create the next generation of Japanese manga utilizing the latest in VR technology. Come join the team as they share a glimpse of what they envision to be the future of manga.

Attendees will also have the opportunity to play several Square Enix titles, including:

DISSIDIA FINAL FANTASY NT

Platform: PlayStation 4
Developer: Square Enix / Team Ninja (Koei Tecmo)
ESRB: Not yet rated
Release: January 30, 2018

Developed in partnership with Team Ninja, Dissidia Final Fantasy NT is a team-based brawler based on one of Japan's top arcade games. The game pits legendary heroes and villains from Final Fantasy's 30-year history, including recently revealed Final Fantasy XV's Noctis, against each other in epic and strategic 3 vs. 3 battles. Players will choose a team from a roster of more than 20 beloved Final Fantasy characters across twelve iconic battle arenas and call forth fan-favorite summons. With a deep customization and progression system, players will gain experience points and unlock EX skills, weapons, skins and more as they develop their favorite Final Fantasy characters, their way. At New York Comic Con, winners of each free play round will receive an exclusive Warrior of Light Gil Coin while supplies last.

FINAL FANTASY XV MULTIPLAYER EXPANSION: COMRADES

Platform: Xbox One, PlayStation 4
Developer: SQUARE ENIX
ESRB: Not yet rated
Available: October 31, 2017

The world of Final Fantasy XV continues to grow with the release of Final Fantasy XV Multiplayer Expansion: Comrades. Players will be able to create their own avatars and participate in exciting multiplayer quests with their friends to bring the Light back to the Kingdom of Lucis.

FINAL FANTASY XV POCKET EDITION

Platform: iOS, Android, and Windows 10 devices
Developer: SQUARE ENIX
Available: Fall 2017

Final Fantasy XV Pocket Edition features the main characters and story of the console version in an episodic format, with a completely redesigned art style and casual touch controls optimized for mobile gameplay. All ten episodes will be available when the game launches, with the first episode available to download for free.

FINAL FANTASY XV WINDOWS EDITION

Platform: Windows PC
Developer: SQUARE ENIX
ESRB: T for Teen
Available: Early 2018

The ultimate fantasy adventure heads to Windows PC, offering cutting-edge technology provided by NVIDIA Gameworks and native 4K (maximum 8K) support for high-resolution displays and HDR10. Final Fantasy XV Windows Edition boasts a wealth of bonus content from the console versions originally available through the Season Pass and free updates, while the new first-person mode allows a more immersive experience than ever before.

GRAVEL

Platform: PlayStation 4, Xbox One, Windows PC
Developer: Milestone
ESRB: RP
Available: Early 2018

Milestone, one of the leading and longest established racing game developers in the world, is proud to announce its new IP dedicated to the four-wheeled off-road world: GRAVEL. GRAVEL is the first four-wheeled racing game that the Milanese production house is developing with the help of the Unreal Engine 4 by Epic Games, demonstrating a real hike in technological standards compared to previous games. There are four different disciplines to compete in and get the heart racing on board the most powerful machines: Cross Country, vast areas that reproduce some of the most evocative places on planet Earth, where you can compete right until the final checkpoint; Wild Rush, to enjoy some of the most exotic and savage locations at full gas; Speed Cross, for those who want to race on some of the most beautiful tracks in the world; and Stadiums, arenas with spectacular layouts packed with jumps.

LIFE IS STRANGE : BEFORE THE STORM

Platform: Xbox One, PlayStation 4, Windows PC
Developer: Deck Nine
ESRB: M for Mature
Available: Now

Life Is Strange: Before The Storm features Chloe Price, a 16-year-old rebel who forms an unlikely friendship with Rachel Amber, a beautiful and popular girl destined for success. When Rachel's world is turned upside down by a family secret, their newfound alliance gives them the strength to overcome their demons.

LOST SPHEAR

Platform: Nintendo Switch, PlayStation 4 and Windows PC (Steam)
Developer: Tokyo RPG Factory
ESRB: Not yet rated
Available: January 23, 2018

Expanding on the beloved I Am Setsuna, the Lost Sphear adventure begins in a remote town where a young boy, Kanata, awakens from a devastating dream to find his hometown disappearing. To stop the world from being lost forever, Kanata and his comrades set out to rebuild the world around them with the power of Memory by manifesting thoughts into matter. Fans can snag a photo with cosplayers "ItsYoru" and "PrincessGigglesnort" dressed as Kanata and Lumina. Those who preordered the game on the Square Enix online store can stop by the booth with their confirmation email to pick up a Lost Sphear T-shirt.

Project Hikari (Working Title) featuring the Manga Series, "Tales of the Wedding Rings"

Platform: Oculus Rift, HTC Vive
Developer: SQUARE ENIX
ESRB: Not yet rated
Available: TBD

Project Hikari is an immersive virtual reality experience that adapts existing manga into a fully modeled 3D world through state-of-the-art VR technology. The experience combines Japanese voice acting as seen in anime, use of real hand-drawn manga panels and 3D and 2D black and white art to offer a unique way for readers to experience storytelling like never before.

Secret of Mana

Platform: PlayStation 4, PlayStation Vita and Windows PC (Steam)
Developer: SQUARE ENIX
ESRB: Not yet rated
Available: February 15, 2018

Secret of Mana is a faithful remake of one of the greatest RPGs of all time, reborn for the first time with modern 3D graphics, voice-over and updated gameplay. New and old fans alike will be able to experience the same magic and fantasy found in the original classic.

Spelunker Party!

Platform: Nintendo Switch and Windows PC (STEAM) (digital only)
Developer: Tozai, Inc.
ESRB: E for everyone
Available: October 19, 2017

Spelunker Party! is a cave exploration adventure game featuring single player, local and online co-op multiplayer modes with up to three other players. Following the story of Spelunkette and her friends, explorers can adventure solo or with up to four players in local and online multiplayer mode, avoiding dangerous pitfalls, boulders and wicked creations. In multiplayer mode, players can also join together to access new areas and revive teammates. With over 100 thrilling stages to challenge, players will discover Litho-stones hidden throughout each map to unlock new items, equipment, and faithful pets to customize their characters and aid in cave exploration.

Do you plan on attending New York Comic Con this year? If so, are you going to visit Square Enix? Tell us what you think below.