Reviews: Absolver is one of the most intricate fighting games available and succeeds despite a bare bones story.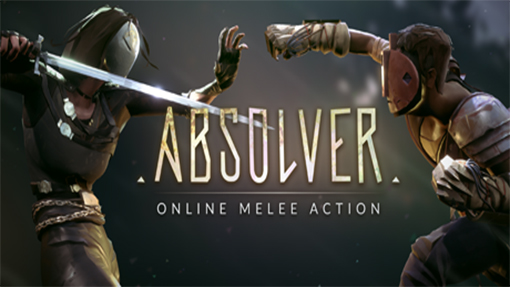 When you first begin playing Absolver, you will die. A lot. Like many of the games that Absolver is inspired by, the entire game is a learning process, and dying is a major part of that. While developer Sloclap's first game is an online combat game, Absolver is so much more than fighting. It's a deep and highly personal dance.
Few games have succeed in making me feel as though I was truly alone and isolated in the way Absolver did. In a game where you are a silent protagonist in a mostly silent world, much of this atmosphere is created thanks to the score, which coincidentally was crafted by Austin Wintory, the talent behind the 2012 masterpiece, Journey. With no in game chat available, I found it impossible to trust players who joined my session. Absolver allows for combat to be initiated even if both parties do not consent, so even during the rare opportunity where a fellow Absolver was willing to help me, I always had to keep a close eye, in case they attempted to turn on me later.
Absolver does a remarkable job of creating truly unique and individualized characters in a world where everyone's face is covered by a mask. While it seems like this mask would be used to hide individualism, it created a perfect allegory for what this game was about. In most role playing games, your individuality is determined at an early character customization scene. By taking away the focus from this, save for a few general details like gender, the individuality of each character comes not from the obscured faces, but by the different combinations of fighting stances and combat decks. Players can create such unique combinations with these, that I have yet to run into two characters that fought the exact same way. That is a truly impressive feat.
For the first few hours of playing Absolver, when another player did turn on me, I was killed very quickly. However, like the Darks Souls games that inspired Absolver, death is the only way to truly progress and master the intricate combat system you are presented with. Players have a combat deck, where different moves can be learnt and unlearnt in a way that felt similar to the turn-based, Pokemon combat system. What makes Absolver unique in this regard is that new moves must be learned by finding characters around the map with that particular move and facing it enough that your character gains the ability to use it. This mechanic provided incentives for me to continue facing opponents, both NPC's and live players, over and over again to build up the moves in my combat deck. It also encourages you to befriend and ally with other willing players and to adopt a master-student relationship where new moves can be taught to each other.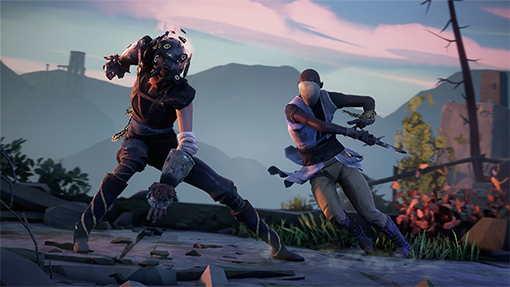 Absolver's focus on the choreography of fighting is evidenced by its T rating. Sloclap was not trying to create an open world, Mortal Kombat type of game or even match the violence of the Darks Souls that it was inspired by. I felt this was a smart decision by the studio as it allowed them to focus on the deep mechanics of the combat system rather than on creating unnecessary, over the top violence. The combat is a lot of fun and difficult to master, but it all felt secondary to the more difficult process of learning the dance.
While Absolver looked beautiful on my PC, running at 1440p and consistently hitting 50-60 frames per second, I did run into more crashes than I would expect in a full release game. By comparison, with almost 100 hours in Player Unknown's Battlegrounds, I have encountered crashes only rarely, and that game is still in early release. None of these crashes felt truly game-breaking, but it is something to keep in mind, particularly if you are playing on an older PC build. I also found the keyboard configuration made it difficult to truly master the combat system, and eventually gave in to the developer's recommendation to use a controller.
In many ways, I feel that Absolver is not truly the finished product and will look very different in important ways over the next few months. The campaign felt rushed towards the end, bringing me to a finish when I didn't really feel as though I was ready for it. I also found the weapons to be limiting with only swords and fists available. In a game as heavily influenced by martial arts as Absolver is, I would expect to see more swords of the Samurai variety and other martial arts related weaponry to add to the variety.
As someone relatively new to the genre, it took me a while to truly get hooked by Absolver and feel comfortable with the combat system that a fight lasted for longer than 30 seconds. Once it did, it doesn't let go, even despite a relatively short campaign. As I progressed in the game, I began to care less about the story and more about roaming the quiet world of Adal in search of other players who had moves I had not yet mastered. Absolver certainly has its flaws, but I am looking forward to seeing what changes the developers make in the coming months as more and more players begin their journey towards becoming an Absolver.