News: The newest entry in the mainline Persona series is off to a hot start easily eclipsing the one million mark and closing in on two million.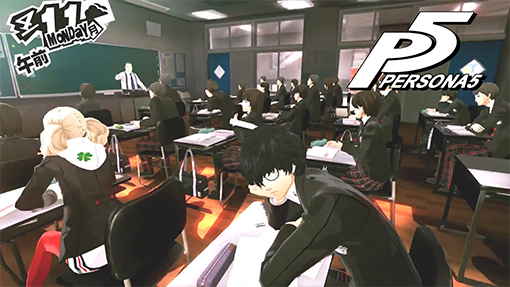 Persona 5 has only been on the market for a few days but has already shipped over 1.5 million copies worldwide. To celebrate the launch of the game, there will be a Persona live concert event on Aug. 2 at the Yokohama Arena in Yokohama, Japan. No word yet on if you will have to be in attendance to see it or if they will stream it on the internet.

Persona 5 is a game about the internal and external conflicts of a group of troubled youth who live dual lives. They have the typically ordinary day-to-day of a Tokyo high-schooler - attending class, after school activities and part-time jobs. But they also undertake fantastical adventures by using otherworldly powers to enter the hearts of people. Their power comes from the Persona, the Jungian concept of the "self;" the game's heroes realize that society forces people to wear masks to protect their inner vulnerabilities, and by literally ripping off their protective mask and confronting their inner selves do the heroes awaken their inner power, and use it to strive to help those in need. Ultimately, the group of Phantom Thieves seeks to change their day-to-day world to match their perception and see through the masks modern-day society wears.

Persona 5 is available on both PlayStation 3 and PlayStation 4. There are three different versions you can buy with the standard edition, the Steelbook Launch Edition and the "Take Your Heart" Premium Edition. Check out the launch trailer below and tell us what you think. Have you picked up Persona 5? If not, do you plan on doing so?