News: A familiar favorite won the Dallas Open this past weekend and punched their ticket to the inaugural COD World League Global Pro League.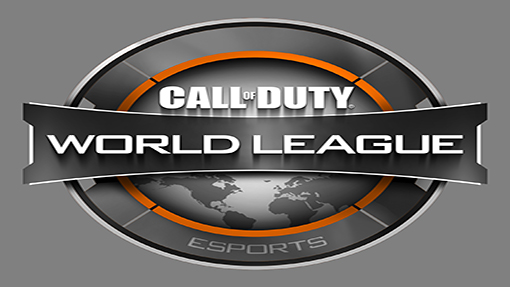 The CWL Dallas Open took place this past weekend and OpTiC Gaming secured the top spot. Teams eUnited, Faze Clan and Splyce rounded out the top four spots at the end of the three-day tournament at the Fort Worth Convention Center in Fort Worth, TX. OpTiC Gaming claimed the largest piece of the prize pool, while securing their spot in the inaugural Call of Duty World League Presented by PlayStation 4, Global Pro League, beginning April 20.

Here are the final rankings for the CWL Dallas Open:


1st - OpTic Gaming


2nd – eUnited


3rd – FaZe Clan


4th – Splyce


5th/6th – Red Reserve & Team EnVyUs


7th/8th – Evil Geniuses & Luminosity Gaming


15 additional teams will join OpTic Gaming as part of the CWL Global Pro League with a total of nine teams representing North America, six from Europe, and one team from Asia-Pacific. These teams will compete for a chance at their share of the $1.4 million CWL Global Pro League prize pool as part of the total $4 million prize pool for the 2017 CWL season.

Here are the teams that will participate in the CWL Global Pro League, with team members noted in parentheses:

North America:


Cloud9 (Assault, Aches, Lacefield, Ricky)


eUnited (Silly, Prestinni, Arcitys, Gunless)


Enigma6 (General, Prodo, Kade, MRuiz)


Evil Geniuses (Studdy, Nameless, Negafen, Havok)


Faze Clan (Clayster, Attach, Zoomaa, Enable)


Luminosity Gaming (Saints, Octane, Slacked, Classic)


OpTiC Gaming (Scump, Formal, Karma, Crimsix)


Rise Nation (Faccento, Felony, Aqua, Loony)


Team EnVyUs (Jkap, John, Apathy, Slasher)


EU:


Elevate (Rated, Reedy, Zed, Watson)


Epsilon (Dqvee, Vortex, Hawqeh, Joshh)


Fnatic (SunnyB, Scrapz, Wuskin, Tommey)


Millenium (Nolson, MarkyB, Moose, Peatie)


Red Reserve (Seany, Niall, Joee, Urban)


Splyce (Zero, Bance, Madcat, Jurd)

APAC:


Mindfreak (Buzzo, Shockz, Fighta, Excite)


Which team do you think will win it all once everything is said and done? Do you have a favorite team that you follow closely? Tell us what you think below.