News: GameTruck is a service that will bring the party to you and for the next few months they have teamed up with Nintendo.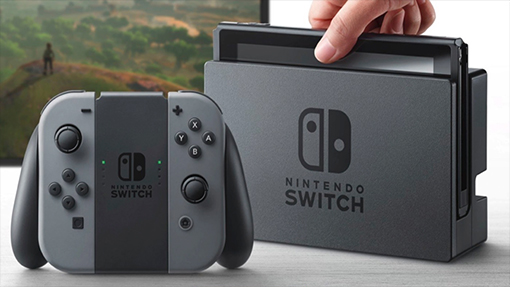 The Nintendo Switch has been off to a great start with the launch day units selling out quickly and each time a store gets some more in stock they sell out within minutes. If you haven't been able to get your hands on one but you are curious then you will want to keep an eye out and see if there are any GameTrucks in your area. Nintendo has partnered with GameTruck to bring the Switch to a bunch of different locations with games like The Legend of Zelda: Breath of the Wild, 1-2 Switch and Mario Kart 8 Deluxe.

Beginning today more than 100 GameTruck vehicles will feature will have these games, with Mario Kart 8 Deluxe being added closer to the game's launch on April 28. If you aren't familiar with GameTruck they are a party service. You can rent a truck and once you do it will bring these gaming experiences directly to private consumer events and parties. There will even be game coaches on these trucks to try and give you tips and tricks in the games you are playing. The way that it works is that these trucks roll right up to the location of the party to provide a no-hassle way for party planners to give their attendees a fun experience they won't forget.

While writing this story I tried to look up a price for this service but unfortunately it looks like the only you can get a quote is if I interest in actually booking a party. During this promotion with the Nintendo Switch though there will be multiple Switch systems on every trailer and you will be able to play in all three configurations: TV mode, tabletop mode and handheld mode. With the local multiplayer capabilities of the system you should be able to set up some nice local multiplayer action in games like 1-2 Switch or Mario Kart 8 Deluxe once that is added to the line-up.

With arcades being a thing of the past in the U.S. for the most part, this seems to be the next big thing. Have you had any experiences with GameTruck? Do you plan on booking an event with them? The promotion with the Nintendo Switch runs through June 20. You can visit their site at gametruck.com to see if GameTruck is in your area.