News: Ed Boon's studio is responsible for two popular fighting franchises and now he is teasing that those franchises might make the Switch.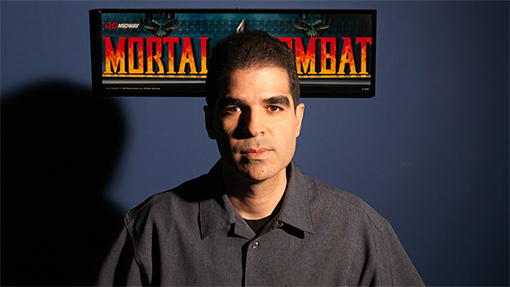 It appears that Ed Boon is celebrating St. Patrick's Day by teasing Nintendo gamers on Twitter. If you go to his Twitter account you will see the Nintendo Switch logo with a green background and Mr. Boon saying "Decided to SWITCH the red with green for St. Patricks Day." In case you aren't aware of who Ed Boon is, he is the founder of Netherrealm Studios who make the Mortal Kombat franchise as well as the Injustice fighting games.

Injustice 2 (sequel to Injustice: Gods Among Us) is currently slated to be released on Xbox One and PS4 in a couple months. Injustice 2 continues the cinematic story introduced in Injustice: Gods Among Us as Batman and his allies work towards putting the pieces of society back together while struggling against those who want to restore Superman's regime. In the midst of the chaos, a new threat appears that will put Earth's existence at risk. Players can play from the biggest DC roster ever offered in a fighting game, from classic fan favourites such as Batman, Superman, Supergirl and Aquaman, to new villains like Atrocitus and Gorilla Grodd. Battles will take place across arenas that have evolved in scale and span across iconic locations such as Metropolis, Gotham City and Atlantis.

"In Injustice 2, we are introducing new features that will change the way fans play fighting games," said Ed Boon, Creative Director, NetherRealm Studios. "We're always interested in pushing the genre forward and allowing players to customise and level-up their favourite DC Super Heroes and Super-Villains is a significant leap."

In addition to Injustice 2 it is always possible that Netherrealm brings over the latest Mortal Kombat game to the Switch. It would definitely be a fun title to play on the go and would be a great "pick up and play" title. Mortal Kombat XL was released not to long ago and was basically the definitive version of Mortal Kombat X which was released in April 7, 2015.

What do you think the Tweet means? Is Netherrealm Studios going to support the Nintendo Switch or is Ed Boon just playing a cruel joke on gamers? Tell us what you think below.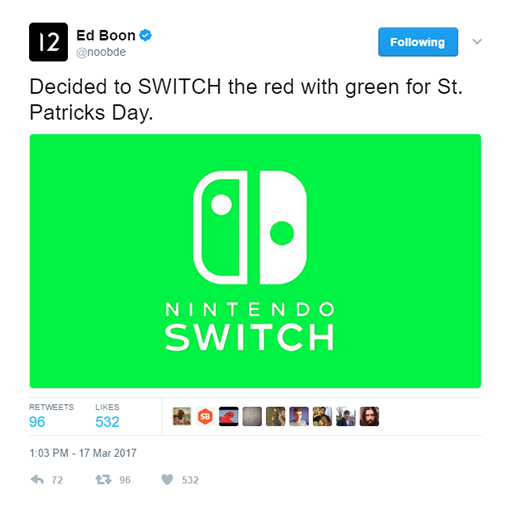 source: Twitter