Reviews: The first episode in this new episodic format for Hitman is a little light on the narrative but features some nice replayability.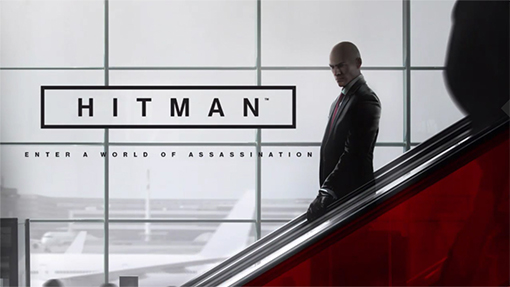 Hitman has always been Copenhagen based IO Interactive's flagship franchise. They're the games they're best known for and they are games they take their time making in recent memory. Fans have waited four years since Absolution and it's been 10 since Blood Money released. With the confusion surrounding how exactly this new entry simply titled "Hitman" would be rolled out leading up to the release of its first episode I've been very curious to see just how much there is to do in this "Intro Pack" that consists of a pair of prologue missions and Paris.
The opening of Hitman is for me perhaps the most compelling part of this Intro pack from a narrative perspective. It shows 47's first contact with the ICA and his handler Diana Burnwood as he's being tested before being cleared for field duty. These training missions do a good job of both teaching the basic mechanics and letting you discover for yourself some the systems at play in smaller scale levels than the first main story mission you'll tackle in Paris. The variety in which you can complete your hit even in these training missions is impressive and actually makes them worth replaying if you want to achieve "Mission Mastery" by completing all the challenges or just see how else you can go about completing your hit. These challenges can help give you ideas on the ways available to take out your target without spelling out exactly how to get that done. There's also "Opportunities" which are marked by a little lightbulb icon that you can use to help track a more specific information on distractions or openings through the level. If you're a purist and want to figure all of this out on your own however you can turn these off. These systems are a great way for newer players to get acclimated with how to navigate through a Hitman mission but also provide fun reasons to replay completed missions.
Replayability is definitely the key in this Hitman given how little there is to actually do otherwise. With two small prologue missions and one main story hit in Paris it's pretty easy to wrap things up in just a couple short hours. Luckily the return of Absolution's Contracts mode provides some legs to the mission locations currently available. You can play featured Contracts created by both IO Interactive and the community or just check the most recently published ones if you want to try something new. Creating a contract yourself is also an easy process as you just do so by simply loading up the level and playing it in the Contract Creation mode. All you have to do is mark your targets beforehand and the game will record what disguise you're wearing and what weapon you use to carry out your hit. Players will then be scored based on how quickly they complete your hit and how rigidly they followed the optional weapon and disguise conditions. It's an interesting mode that's hinged on both your knowledge of the levels and the creativity of the community.
This entry of Agent 47's career is of course his best looking yet. His first foray onto current gen consoles has given everything from the character models to the scale of the environments a noticeable facelift. There's an option to lock the framerate in both the PS4 and Xbox One versions of the game which is an uncommon but rather welcome addition to a console game. While I found the game to run really smooth most of the time there was definitely the occasional hiccup when moving into larger or more heavily populated areas. The framerate is unlocked by default so if these changes in frames bothers you then locking it down seems to fix that for the most part, even if it looks a bit less smooth overall it will at least remain more consistent. If there's one major technical issue I hold above others though it's Hitman's dreadful loading times. Experimentation that ends in failure is more irritating when it takes upwards of a full minute to reload a previous save or checkpoint on the stock hard drives of both consoles. I found the loads to be somewhat quicker coming off of my Xbox One's external given it's quicker read rate but the wait was still finger tappingly long. The soundtrack here is fairly forgettable and some of the voice acting among characters in the environment is pretty bad but overall it doesn't hurt the experience too much.
Paris is as dense as it is large. This should be a welcome change for fans that lamented the more narrow mission structure of Absolution and preferred the open ended nature of the levels from Blood Money. Ultimately though this initial release of Hitman may prove just as polarizing as the former. There's not a ton to do yet given the episodic nature of it's release plan and waiting a month (barring any further delays) for the next little bite might not be how many fans want to experience Hitman. That said the foundation of what's here is as strong as it's ever been with the controls having been refined even further from Absolution and a mission structure that mimics and expands on everything that made Blood Money great. There's not much to latch onto with the narrative that's presented and so my eagerness for the next episode is based on wanting more spaces to play around in than it has to do with the motivations of the apparent antagonist working behind the scenes or anybody at the ICA.
I fully intend to see how many of the challenges I can complete in the available missions but I can't help but be left with feelings of wanting more in ways that are both good and bad. This Intro Pack lays an excellent foundation of mechanics and replayable gameplay ideas. With luck the coming months will fill the gaps in the narrative and location variety that Hitman currently so desperately needs.