Reviews: Dying Light is a fun action/horror title despite flaws in mission structure.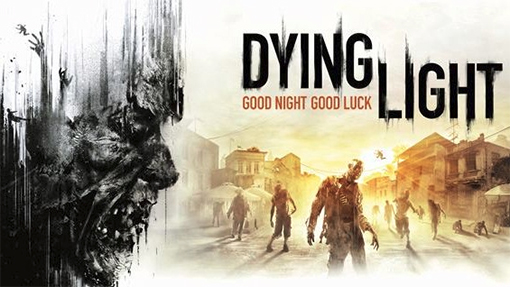 Zombies and parkour are two words that seem unlikely to be paired together, but Dying Light mixes these two ideas into a fun, tense and overall satisfying experience. While not perfect, Dying Light is the type of game that will take up a lot of time without even realizing it. That's not a bad thing at all! By the time I reached the end of the game, I hit the 40 hour mark. I could have easily finished the game hours earlier, but the city of Harran is filled with so many side-quests that extends the longevity of Dying Light.
Side-quests are easily the highlight of Dying Light. These optional missions provide information about the inhabitants of Harran. We find out what drives these people to survive as well as what this virus will make people do as a result. Some side characters show genuine love and care for their families while provide us with better storylines than the actual campaign missions. I kept striving to complete optional missions because it made my overall goal seem more desirable.
The main character Crane, an undercover operative from the GRE, is sent to Harran in order to recover some files that were stolen. What starts as a simple mission becomes a struggle and we start to see how circumstances change Crane. Dying Light sets up an interesting premise, but unfortunately reveals many of its twists early into the game. The campaign is forgettable, but that doesn't really matter because many of the memorable moments will be made through exploring.
Tension is high throughout most of the early parts of Dying Light. The learning curve can be pretty steep especially when it comes to movement. On the PlayStation 4, jumping is tied to the R1 button. It's an unusual button configuration that I couldn't get used to for a while. I died countless times because of a missed jump and because I ran out of breath before a horde of zombies trapped me. The most stressful time of the game (no matter how leveled up your character is) occurs during the night time. Zombies are stronger, more ferocious and the biggest threat are unique zombies called volatiles. These zombies are harder to kill, they have heightened senses and lastly, there are relentless hunters that will take you out the second you slow down. As the player, we are never safe at night. The upside to night time exploration and combat comes in the form of double experience for leveling up.
One of the coolest moments in Dying Light took a while to come across, but it's worth it. This revolves around the leveling up process. When starting the game, Crane is basically defenseless which causes many problems. He can't craft a variety of items, attacks are weak, weapons break easily and traversal is full of slow motions that exhaust Crane fairly quickly. By attacking, we get stronger, by running and jumping, we are more fluid in navigation and by surviving, our instincts grow stronger.
Crane's progression is evident by how well we interact with the environment in Harran. The lack of fast travel is unfortunate at first because Crane has terrible agility and it takes a long time to get from place to place, but after a while, not having fast travel is no problem at all. It's a blast to jump across rooftops and climb scaffolding. In addition to this, we are able to acquire a grappling hook which can speed up our travelling needs. Attacking becomes more powerful even though it unfortunately still feels a bit clunky throughout the whole game. The good thing is that we can craft weapons that can destroy zombies with ease. In a sense, it overshadows the fact that attacking is slow.
There is multiplayer in Dying Light (both competitive and cooperative) that can bring new life into the game. You can play with three other people roaming Harran while exploring and completing missions. You can also level up this way. It's interesting playing cooperatively because there are so many tactics that can be utilized to survive. One player can pick locks to enter new areas while the others hold off the zombie horde. In competitive multiplayer, one person controls a zombie that can invade other games and cause trouble for those players. It's a tense mode that doesn't need to be enabled, but players up for a challenge should give the appropriately titled "Be The Zombie" mode a shot. While the multiplayer is a fun addition to Dying Light, I personally enjoyed playing single player instead. There is a sense of horror and tension that is non-existent in multiplayer. Travelling alone, searching abandoned buildings, sewers and schools are more terrifying without "help" from other players.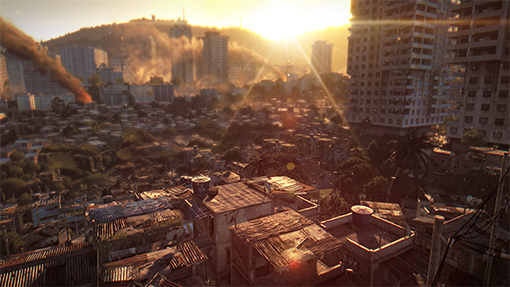 For the most part, I've been talking about how fun Dying Light is, but the biggest criticism I have is the fact that Dying Light lacks mission variety. Basically every story mission and side-quest consists of the same objectives. There are "fetch" quests, escort missions, exploration missions and other tedious objectives. Sure, the context of these missions are different, but the execution is practically the same every time. That can get quite boring and that's a shame because Dying Light is actually a pretty fun game.
Dying Light is an overall fun game to play and it should be played by fans of action and horror games. I don't think Dying Light will win any awards, but that doesn't really matter. Despite the fact that the game lacks diversity, Dying Light doesn't overstay its welcome. Take a trip to Harran. It's full of terror, excitement and danger. Dying Light is an experience worth your time.