Wii U Bundle Deal News: The best place to buy a Wii U bundle is still Walmart, which has the Mario Kart 8-included Nintendo console in stock in stores rather than online.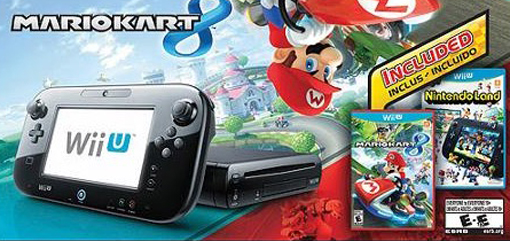 Update: If all Wii U bundles from Walmart are out of stock (or the local Walmart it's sending you too is far away), see Best Buy's Wii U bunde for $299.99. It includes two free games as well.

The best Wii U bundle is back in stock at Walmart, just in time for Cyber Monday today, but it's only available to buy in stores, according to the brick-and-mortar retailer.

Walmart's Nintendo Wii U Mario Kart 8 + Nintendo Land bundle$299.96 gives you two games for free, one of which is the premier racing game for the console.



It does require picking the system up in your local Walmart store, and we suggest buying it online and choosing in-store pickup to reserve the hardware before it's gone. After all, this particular bundle is topped with the upgraded 32GB hard drive, giving you the best specs available for the Nintendo video game system.

Considering that the Wii U costs $299.99 on its own, this deal not only saves you three pennies thanks to Cyber Monday, it actually adds value with the two games. Okay, Nintendo Land isn't the best option - we'd rather be playing Super Smash Bros. Wii U that's $59.96.

Regardless, this is the best deal we've found today, and it's likely to be the last super-saver you'll find from a giant retailer like Walmart prior to Christmas.