News: Harmonix has revealed that they want to develop a Amplitude reboot but need your help to make it happen.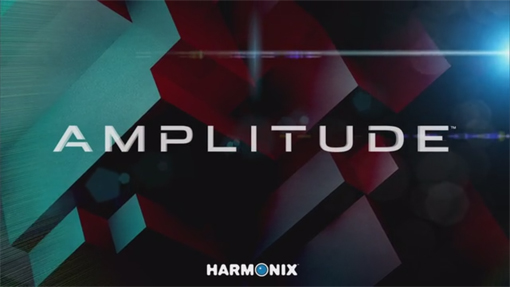 Harmonix has revealed that they have launched a Kickstarter campaign to launch a reboot of 2003 cult classic, Amplitude for the PS3 and PS4. With this reboot, Harmonix plans to update it for modern game consoles with higher-fidelity visuals, new music and more.

Harmonix goes in to a little more detail on their Kickstarter page with a brief snippet below:

"The game, as designed for this Kickstarter, focuses on the core Amplitude experience. Single player and local multiplayer are included in the design, as are leaderboards for online bragging rights. The Beat Blaster (the ship), music notes, tracks and FX will all be modernized and gorgeous. The cyberworld around the tracks will be designed by artists and crafted by coders so that every pixel on screen can be driven by the underlying music. Even as we work through our plans for this Kickstarter, the game is beginning to take shape – an HD reinvisioning of the cult classic, smartly updated for today on every axis. We believe this is the game that fans of Amplitude have been asking for and a game that can only come from Harmonix."

"Bringing Amplitude to modern consoles is something we've been dying to do for ages," says co-founder and CEO Alex Rigopulos, "and our earliest fans have been pleading for this for a decade. We're hopeful that Kickstarter and the support of the community will allow us to finally make this dream a reality."

"We think this type of synesthetic, audio-visual experience is perfect for modern consoles, widescreen high-definition televisions, and killer surround sound systems," adds Ryan Lesser, Project Lead for the upcoming title and Art Director for the original 2003 Amplitude. "We're positive that gorgeous, updated visuals running at 60 frames per second, an updated soundtrack, and other new features are going to be blow people's minds."

If you would like to check out their Kickstarter page and potentially help back it be sure to check out the Amplitude Kickstarter page. What do you think about this news? Do you want to play a modern reboot of Amplitude?