Saints Row 4 News: Santa is trapped inside the simulation and it is up to the Third Street Saints to save Christmas.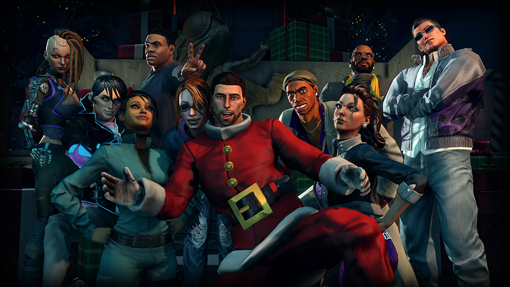 It is the holiday season with Christmas only a couple of weeks away. If Zinyak has his way though Christmas could be in trouble. Experience a Christmas story, Saints style! Saints Row 4: How The Saints Save Christmas is now available on Xbox 360, PS3 and PC. Santa Claus is trapped inside the simulation, but the Scrooge-like boss of the Third Street Saints can't muster enough festive spirit to save him.

Can the Saints help the boss discover the true meaning of the season in time? Jump on Santa's sleigh, wield the North Pole and bring back holiday cheer to everyone. This new Saints Row 4 content is available for $6.99, EUR 6,99 or £5,99. If you have already purchased the Saints Row 4 season pass you will automatically get access to this new content.

Will you download this new content and help the Saints save Christmas? Tell us what you think below.