Kindle Fire News: Cyber Monday may a bring Kindle Fire HDX sale, but until then, Amazon is rolling out its marketing department vs Apple's iPad Air.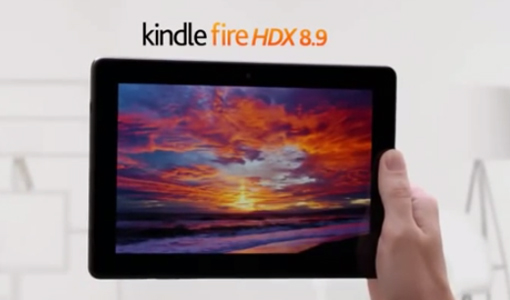 The Kindle Fire HDX 8.9 vs iPad Air debate has been taken on by the Amazon marketing department that is working through the weekend to demonstrate the differences in a new video. You wouldn't believe it, but the Cyber Monday timed comparison ad claims that the Kindle Fire is superior. Shocking, I know.



The Amazon video highlights the fact that its flagship Kindle Fire has almost one million more pixels than the iPad Air. Amazon's tablet is also 20% lighter than Apple's newer, "remarkably thinner" tablet.

Throughout all of these Kindle Fire HDX vs iPad Air feature run-throughs, the person holding the "magical" iPad Air sounds a lot like famed Apple designer Jony Ive. The impersonator puts on an unapologetically good British accent.

The final point this commercial makes is that the Kindle Fire HDX price is $379, while the iPad Air costs $499 unless you have found a Black Friday or Cyber Monday deal. Even though, the price would still be higher. This makes the Ive-like iPad Air holder slowly lower the tablet out of frame in defeat.

Whether or not we see a Kindle Fire Cyber Monday sale tomorrow remains to be seen, as Amazon is already highlights its "sharper, lights for less" slogan as a deal today.