Driveclub PS4 Delay News: Driveclub is no longer a launch game, meaning that PS4 bundle pre-orders are thrown into a tailspin for the second time this week.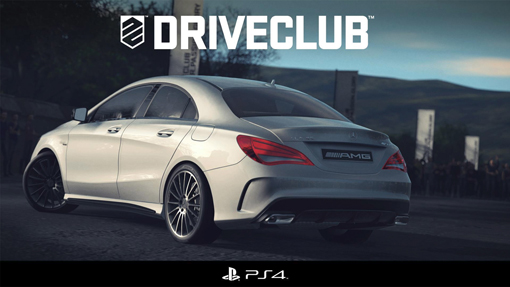 Driveclub won't be racing to store shelves in time for the PS4 launch, according to Sony, which officially delayed its racing simulation video game today.

Both the Driveclub and Driveclub PlayStation Plus Edition release dates are scheduled for "early 2014," confirming earlier reports that suggested Driveclub would be pushed back.



This is no longer a rumored, however, as the Sony Computer Entertainment Worldwide Studios head wrote an official blog on behalf of Sony PlayStation and developer Evolution Studios.

"SCE Worldwide Studios and the team at Evolution Studios have made the difficult decision to delay the the release of Driveclub," said Shuhei Yoshida, Sony's President of Worldwide Studios.

Second game to miss PS4 launch

That "difficult decision" is compounded by the fact that Sony has already sold (and sold out of) PS4 console bundles containing the now-delayed Driveclub. Now gamers who pre-ordered the new system will have chose a different launch game to buy on Nov. 15 in the U.S. and Canada and on Nov. 29 in the Europe, Australia, the rest of the Americas.

This is the second major PlayStation 4 game to be delayed this week. Ubisoft also announced that

Watch Dogs is being pushed back

to a spring 2014 release date on all platforms including Xbox One.

PS4 gamers have plenty of other launch games to chose from in Driveclub's stead, including the next-generation version of Need for Speed: Rivals. However, the EA racing game is a little more arcadey than Driveclub and isn't being built from the ground up for Sony's new hardware

Fans of the racing genre might be more at home behind the wheel of a true racing simulator like Gran Turismo 6, even though it's for PlayStation 3. It may very well show the best of PS3's racing game prowess after seven years of being on the market. Sony and developer Polyphony Digital still have the GT6 release date on track for Dec. 6.