Call of Duty: Ghosts News: COD Ghosts is set to come out next month on current and next gen consoles with a new Squads mode.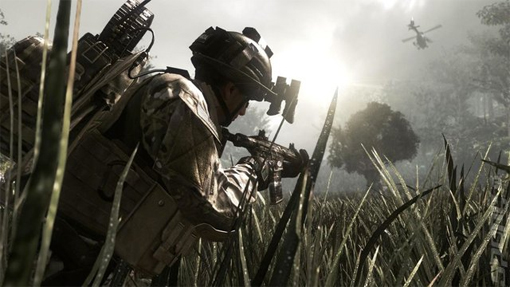 Call of Duty: Ghosts is set to be released in a little over a month for current gen consoles with next gen versions releasing just a couple weeks later. To help whet your appetite until the game arrives, Activision has just released a new trailer showcasing squads in Call of Duty: Ghosts.

Squads introduces a whole new level of competition to Call of Duty: Ghosts. Squads lets you play a variety of new game modes with your customized squad-mates. Play solo against another player and their squad, or cooperatively with friends, competing versus an AI-controlled squad. The XP earned in Squads is tied to your multiplayer progress so this might end up being a great way to level up without sinking a lot of hours into multiplayer.

"Everyone was expecting us to make Modern Warfare 4, which would have been the safe thing to do. But we're not resting on our laurels," said Mark Rubin, executive producer of developer Infinity Ward. "We saw the console transition as the perfect opportunity to start a new chapter for Call of Duty. So we're building a new sub-brand, a new engine, and a lot of new ideas and experiences for our players. We can't wait to share them with our community."

Check out the new trailer below and tell us what you think. Call of Duty: Ghosts is also one of the games participating in the next gen upgrade program. You can buy Call of Duty: Ghosts for the Xbox 360 on November 5 and then upgrade to the next gen version on November 22 for $9.99 and the same goes for the PS3 and PS4 versions. Will you be taking advantage of this next gen deal?