PS3 News: Sony has released firmware version 4.50 that allows you to set privacy settings on your trophy list and more.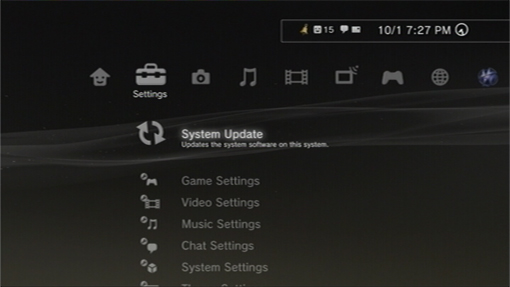 A new PS3 firmware update has been released by Sony with a couple of options that gamers have been requesting for a while now. PS3 firmware version 4.50 adds some features and improvements to make downloading system updates and Sony Entertainment Network online store purchases more convenient for all PSN users. Additionally, you can now move games, movies, and other content off of your PS3 to your PS Vita via Wi-Fi data transfer. You know longer have to physically connect the two systems with that cable that came with your PS Vita. Enhances for version 4.50 include:

- Auto download of system software updates has been expanded to support all PSN users

- Auto download support of purchases made on the Sony Entertainment Network online store will be made available to all PSN users

- New options for trophy privacy settings allows users to set which trophies are visible

- Data can now be transferred from PS3 to PS Vita using Wi Fi or an ethernet connection.

- Closed Caption Settings has been added under Settings - Video Settings. Simply select display closed captions as specified by content to "off" to adjust advanced settings for the display method.

- PlayStation Network has been renamed "PSN"

If you utilize the auto download feature for system updates and SEN online store purchases, you can set a two hour time interval for your PS3 to turn on from standby mode and check for updates as well as content to be automatically downloaded. Anything you have purchased off of their web store before your designated time will automatically start downloading during that interval. You can find the new settings under Settings - System Settings - Automatic Update.

With the new privacy setting for trophies you can now choose who sees what trophies you have. The way you do it is fairly simple. You go to your trophy collection and once everything syncs up you highlight a game, press the triangle button and then select privacy settings from the options menu. If you want to hide trophy information for a specific game you can simply remove the checkmark from "Show Trophies for This Game" and you will be good to go.

What do you think about this latest firmware update? Is there something in it that you are excited about? Let us know in the comments section below.