Battlefield 4 News: Fans who want to get a sneak peek at Battlefield 4 can do by pre-ordering now or waiting until October 4 when it enters open beta.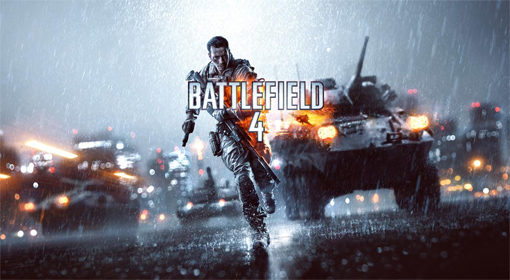 The Battlefield 4 beta is now available for gamers on Xbox 360 and PS3 who qualify. The Battlefield 4 beta features the Siege of Shanghai map as well as two game modes including the signature large scale battles found in Conquest and adrenaline-fueled mayhem of Domination. You will also witness Levolution, a new design concept where the environment dynamically reacts to the players every move, both big and small, to ensure that no two games are ever the same. The exclusive Battlefield 4 beta will also introduce fans to Battlepacks, random combinations of new camos, dog tags and more that gamers will earn by progressing through multiplayer and that add an all-new layer of persistence and chance to the multiplayer experience.

If you are looking to get into the Battlefield 4 beta you can do so in a couple of different ways. If you pre-order the Battlefield 4 PC Digital Deluxe Edition on Origin you will gain access. If you become a Battlefield 3 Premium member you will gain access. If you are a registered owner of Medal of Honor Warfighter Limited Edition or Digital Deluxe Edition you will gain access. If you don't feel like doing any of that then you will have to wait three days until October 4 when the beta is open to everyone.

EA has also revealed previously that Battlefield 4 will be participating in the next gen upgrade program. You can purchase Battlefield 4, for example, on PS3 and then upgrade to the PS4 version later on for only $9.99. There is also Battlefield 4 Premium who will receive early access to five themed digital expansion packs, weekly content and unique personalization options all for only $50.

Battlefield 4 will hit current gen consoles and PC on October 29. Battlefield 4 will also be available for Xbox One beginning on November 22 and on PS4 beginning November 15. Will you be picking up Battlefield 4? Tell us what you think below.